Curious Conversations
Book Club
Author Event:

May 2, 2023
I Never Thought of It That Way: How To Have Fearlessly Curious Conversations in Dangerously Divided Times by Mónica Guzmán
Journalist Mónica Guzmán is the loving liberal daughter of Mexican immigrants who voted—twice—for Donald Trump. When the country could no longer see straight across the political divide, Mónica set out to find what was blinding us and discovered the most eye-opening tool we're not using: our own built-in curiosity. 
Partisanship is up, trust is down, and our social media feeds make us sure we're right and everyone else is ignorant (or worse). But avoiding one another is hurting our relationships and our society.
In this timely, personal guide, Mónica, the chief storyteller for the national cross-partisan depolarization organization Braver Angels, takes you to the real front lines of a crisis that threatens to grind America to a halt—broken conversations among confounded people. She shows you how to overcome the fear and certainty that surround us to finally do what only seems impossible: understand and even learn from people in your life whose whole worldview is different from or even opposed to yours. 
Drawing from cross-partisan conversations she's had, organized, or witnessed everywhere from the echo chambers on social media to the wheat fields in Oregon to raw, unfiltered fights with her own family on election night, Mónica shows how you can put your natural sense of wonder to work for you immediately, finding the answers you need by talking with people—rather than about them—and asking the questions you want, curiously.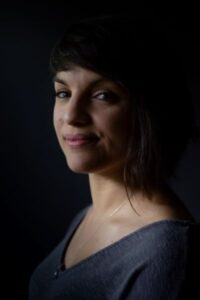 Mónica Guzmán is a bridge builder, journalist, and author who lives for great conversations sparked by curious questions. Her new book, "I Never Thought of it That Way: How to Have Fearlessly Curious Conversations in Dangerously Divided Times" was featured on the Glenn Beck Podcast and named a New York Times recommended read. She's Senior Fellow for Public Practice at Braver Angels, the nation's largest cross-partisan grassroots organization working to depolarize America; founder and CEO of Reclaim Curiosity, an organization working to build a more curious world; cofounder of the award-winning Seattle newsletter The Evergrey; and advisor for Starts With Us and the Generations Over Dinner project. She was a 2019 fellow at the Henry M. Jackson Foundation, where she studied social and political division, and a 2016 fellow at the Nieman Foundation for Journalism at Harvard University, where she researched how journalists can rethink their roles to better meet the needs of a participatory public. She was named one of the 50 most influential women in Seattle, served twice as a juror for the Pulitzer Prizes, and plays a barbarian named Shadrack in her besties' Dungeons & Dragons campaign. A Mexican immigrant, Latina, and dual US/Mexico citizen, she lives in Seattle with her husband and two kids and is the proud liberal daughter of conservative parents.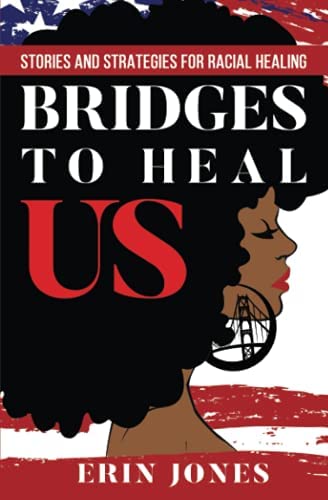 Author Event:

May 31, 2023
Bridges to Heal US: Stories and Strategies for Racial Healing by Erin Jones
Have you been watching racial conflict erupt across the nation, wondering if there is any hope for peace? Do you want to be part of the healing of our nation but just don't know if you as an individual can make a difference? Do you wonder if you need a title or need to run for office to make the kinds of changes needed?
In Bridges to Heal US, you will learn from author and 30-year, locally- and nationally-award-winning educator, Erin Jones, about strategies to help you move your community towards racial justice by:
Developing the attitudes and behaviors necessary to engage in HARD conversations about race and justice

Understanding the role of your own story and identities in dismantling racism

Learning about the stories of other people who may experience race different from you

Realizing which levers to push at your work site, in your community and in government to eliminate racism

Identifying next steps to move your learning forward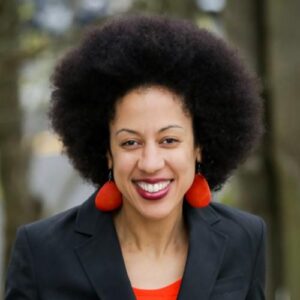 Erin Jones has been involved in and around schools for the past 26 years. She has taught in a variety of environments, and in some of the most diverse communities in the nation. Last fall she was a candidate for the State Superintendent of Public Instruction.
Erin received an award as the Most Innovative Foreign Language Teacher in 2007, while working at Stewart Middle School in Tacoma and was the Washington State Milken Educator of the Year in 2008, while teaching at Rogers High School in Spokane. She received recognition at the White House in March of 2013 as a "Champion of Change" and was Washington State PTA's "Outstanding Educator" in 2015.
After serving as a classroom teacher and instructional coach, Erin worked as an executive for two State Superintendents. Erin left the Office of Superintendent of Public Instruction 5 years ago to work in college-access at the school district level. She left her job to run as a candidate for State Superintendent and was the first Black woman to run for any state office in Washington state, a race she lost by a mere 1%. Erin has two children in college, one who works full-time and plays rugby, and a husband, James, who is a teacher in North Thurston School District.
Sparking
Curious Conversations
With grant support from the W.K. Kellogg Foundation, we are excited to announce our inaugural Community Book Club to spark curious conversations in communities throughout our region that will drive the 2023 Community Leadership Summit.
Together, we will read, discuss and gather insights from books that help bridge gaps in understanding from differing points of view. The first selection will be Monica Guzman's I Never Thought of It That Way: How to Have Fearlessly Curious Conversations in Dangerously Divided Times. The second book selection is Bridges to Heal US: Stories and Strategies for Racial Healing by Erin Jones. Both are well-respected authors hailing from the Pacific Northwest.

We are seeking book hosts and members from across our region to gather with friends, colleagues and neighbors for transformational discussions around our two book selections. Each book will culminate in an Author Event this spring!
After registration, you will be sent a link to purchase books at a reduced rate.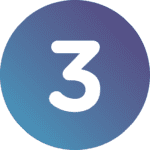 Read, discuss and gather insights with your club. Discussion guides will be provided.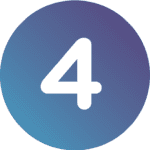 At a culminating Author Event for each book, we will invite book club members and the wider community to be inspired by a keynote and fireside chat with Mónica Guzmán (May 2) and Erin Jones (May 31). Local communities will meet at satellite venues for a simulcast and conversation.
Click here to access a simple online form to register your club. During registration, you will asked to provide:
Names and emails of your book club members
Unique name for your club!
Once you register, we will send you the link to order books at a reduced rate. You are invited to share this link with your book club members.
All book hosts will receive a hosting guide, complete with book discussion questions.
Click here to access a simple online form to join a club near you! Clubs hosted by Innovia staff and volunteers will convene across the region. Let us know your home region during registration and we will connect you with a virtual club.
Registration for the book clubs is free! Book club hosts and members are invited to purchase the book selections at a reduced rate. Mónica Guzmán's book will available for purchase after registration at a rate of $10 per book. Erin Jones' book will be available later this spring.
We will provide each book club host with a hosting guide, complete with book discussion questions. We recommend clubs meet at least once to discuss each book selection. Virtual or in-person, each club may determine what format works best. 
Book clubs will launch in March and culminate in two events this spring. The first event on May 2 will feature a keynote and fireside chat with Mónica Guzmán, author of the first book club selection.
The second event on May 31 will feature Erin Jones, author of the second book selection. Book clubs are encouraged to meet at least one time before to each Author Event.
A selection of marketing materials are available to help you spread the word in your community. Download the digital media kit for sample social media, newsletter content and more!
Our book clubs will culminate
in two events this spring,
the first featuring Mónica Guzmán
on May 2.

Contact our book club organizer Scott Ferguson, Associate Director of Grants.
Special Thank You To Our Sponsors