Join us for our Annual Reception on October 7, 2019
Posted on September 5, 2019
Donor generosity is one of the most powerful sources of positive change in our region. We invite you to join us for an evening of stories that celebrate the impact of generosity in the lives and communities across Eastern Washington and North Idaho. The reception will include the exciting roll-out of work Innovia Foundation has conducted, in partnership with LOCUS Impact Investing, to ignite generosity among individuals, families and businesses across our region to create vibrant and sustainable communities where every person has the opportunity to thrive.
Click here to RSVP to join us. 
DETAILS: 
DAY: Monday, October 7
TIME: 4:00-6:00PM
Doors open at 3:45
LOCATION:
Spokane Convention Center
Centennial Ballroom
334 W Spokane Falls Blvd
Spokane, WA 99201
PROGRAM: 
Igniting Generosity for Regional Impact Rooting Wealth for a Sustainable Future by Deborah Markley, Senior Vice President of LOCUS Impact Investing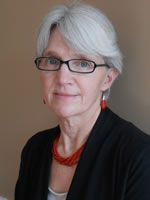 Drawing on 35 years of experience working in community economic development and community philanthropy, Deb will inspire with stories of the impact of generosity in transforming lives and communities, and the work of Locus Impact Investing in conducting transfer of wealth studies around the country.
This remarkably beautiful region has wealth – built by generations of farmers, ranchers and entrepreneurs in communities and on tribal lands across the region. But, like many rural places, wealth is leaving, following children and grandchildren who no longer call this region home. The time is now for a "call to action" – to ignite generosity while these wealth-builders are still here, committed to this place; to capture and root some of that wealth to invest in creating a sustainable future. The good news is that community foundations, large and small, are stepping up to this challenge and offer inspiration and a roadmap for Innovia, its donors and community partners. Deb will talk about the transfer of wealth opportunity this region faces and share inspirational stories of the impact possible when you act together to root wealth and invest in transformative ways that create vibrant and sustainable communities.
Wine and hors d'oeuvres will be provided by our generous sponsors: