2020 Census and College Students: Where Do I Count?
Posted on May 4, 2020
Our region is home to more than 10 colleges and universities with over 60,000 students enrolled each year. If college students are undercounted, our communities are at risk of not receiving their accurate share of $1.5 trillion in critically needed yearly funding.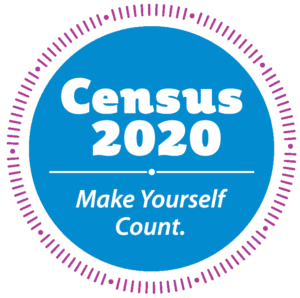 Due to COVID-19, our regions' schools, colleges and universities have closed and adjusted to distance-delivery learning or virtual learning for the rest of the school year. As a result, many college students have moved off campus and back to their hometowns.
So, where should they be counted in the 2020 Census? College students should be counted at their college residence.
MORE INFORMATION:
Students who lived on campus:
Students who normally would be living in college-owned housing are counted by a Group Quarters Operation. This means the university or college provides student data directly to the Census Bureau. Students do not need to take any further action to complete the Census, but may contact their school's administration to verify they have been counted in this process.
Students who lived off campus:
If students would normally be living off campus, they should complete the 2020 Census by going to www.my2020census.org and filling out the census survey for their residence during the school year. The Census Bureau prefers to have one survey completed per household. Therefore, if possible, it is best to coordinate with any roommates. If not possible, each housemate may fill out the Census individually, as the Census Bureau will later merge all responses related to the same household address.
College students should be counted as if they were still attending college in-person, even if they are now at home or temporarily elsewhere.
Parents and guardians: If you decide to include your child on the online questionnaire, please ensure you take the time to answer the question, "Do any of the following people usually live or stay somewhere else and why?" Please ensure you select "to attend college," so it notifies Census staff of a potential overcount.
Students: Your college community cannot afford to lose your count. Every person counts! Get counted now at my2020census.gov. You can enter the code you received in the mail or simply enter your normal, college residence address.
This will impact our community for the next 10 years! The 2020 Census will determine tuition assistance, medical clinics, representation in government, and even filling potholes!
Click here to learn more about how to make sure college students are accurately counted.