Celebrating philanthropy with regional partners at Philanthropy Awards
Posted on September 28, 2018
This fall, Innovia Foundation is honored to partner with regional funders and nonprofits to celebrate philanthropy in Spokane and North Idaho. In partnership with The Emerging Leaders Society at Spokane County United Way and Idaho Nonprofits, we are helping recognize individuals and businesses making our part of the world better. Please join us in recognizing philanthropy at both events. Details below:
Spokane Philanthropy Awards

The Emerging Leaders Society with Spokane County United Way is hosting the fifth annual Spokane Philanthropy Awards. Acts of compassion and philanthropy occur in our community every day. This awards luncheon recognizes and celebrates the individuals and organizations that are doing good for others. By highlighting the spirit of giving and caring deeds, these awards acknowledge the impact of philanthropy in Spokane.
Luncheon Details:
Doors open: 11:30pm
Lunch: 12-1:15pm
Thursday, October 25 | Spokane, WA
Register to attend the event here. 
Idaho Philanthropy Day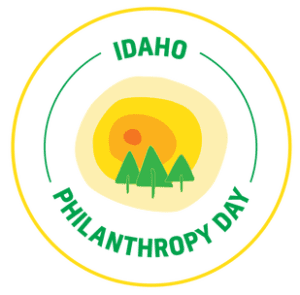 Idaho Philanthropy Day is celebrated statewide with award ceremonies to recognize the amazing philanthropic work of nonprofit organizations, foundations, and businesses nominated by their peers. The Idaho Philanthropy Day awards encompass the spirit of philanthropy including, time, talent, treasure and involvement in the community.
Luncheon Details:
Doors open: 11:30pmLunch: 12-1:00pm
Thursday, November 8 | Coeur d'Alene, Idaho
Register to attend the event here.