Community Grant Program now accepting applications
Posted on December 20, 2019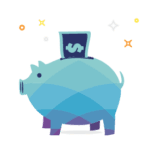 Innovia Foundation is now accepting applications to the Community Grant Program. This program is comprised of more than 90 funds established by donors who have given Innovia Foundation the flexibility to make funding decisions that accommodate changing needs and capitalize on timely and compelling opportunities in the Inland Northwest. Innovia staff and grant committee volunteers seek to fund innovative programs addressing specific challenges and opportunities throughout the region that work to improve access to education, promote health and wellbeing, support arts and culture, create economic opportunity and enhance the quality of life.
Grant applications will be accepted until January 31, 2020 and can be submitted via Innovia Foundation's online grants portal. Grants are awarded for a one-year period of June 1, 2020 to May 31, 2021 and the maximum grant award amount is $30,000. For more information about this program, please view our Grant Guidelines.
For questions regarding the Community Grant Program, please contact Alicia Heiser at aheiser@innovia.org or 509-624-2606.