#GivingTuesday celebrated throughout the region
Posted on November 29, 2018
Innovia Foundation joined thousands world wide on Tuesday, November 27 to celebrate #GivingTuesday. In partnership with Empire Health Foundation and the United Ways across the region, we provided support and resources for our nonprofit partners to help increase the momentum on Giving Tuesday.
Giving Tuesday ad campaign
Our print and digital media campaign throughout the region encouraged the community to donate to their favorite nonprofits in Eastern Washington and North Idaho on Giving Tuesday.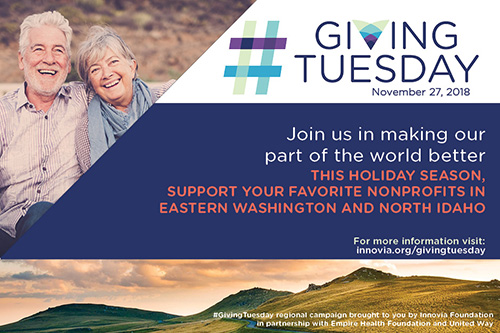 Giving Tuesday City and County Proclamations
Proclamations were requested and received throughout the region to encourage all citizens to join together and give back in their community.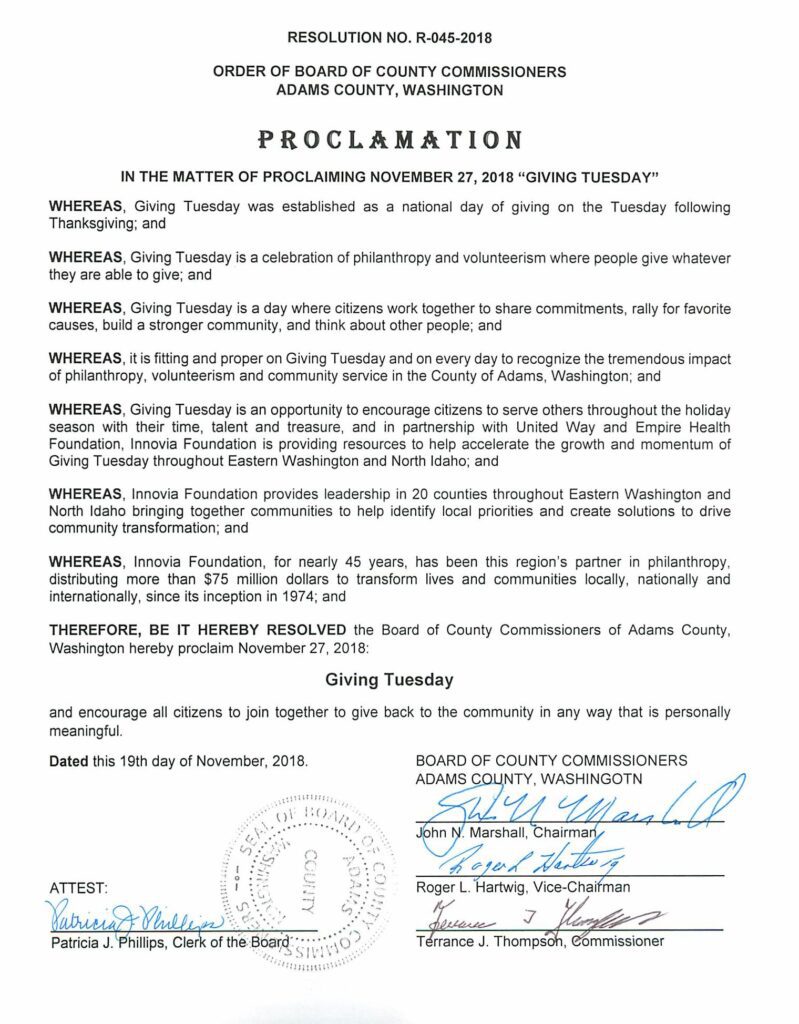 #GivingTuesday media coverage
Check out some of the media news coverage we received from The Spokesman-Review and The Bonner County Daily Bee. Innovia Foundation Chief Strategy Officer also shared the Giving Tuesday story with KHQ on National Philanthropy Day (November 15).
#GivingTuesday resources in action!
Organizations throughout the region used the custom #GivingTuesday logo in creative and different ways to support their Giving Tuesday campaign. Free Reign Therapeutic Riding used the logo on their Facebook Fundraising materials. Communities in Schools used the social media images provided in the toolkit for their Instagram and Facebook posts. Gizmo CDA used the logo in their email marketing campaign.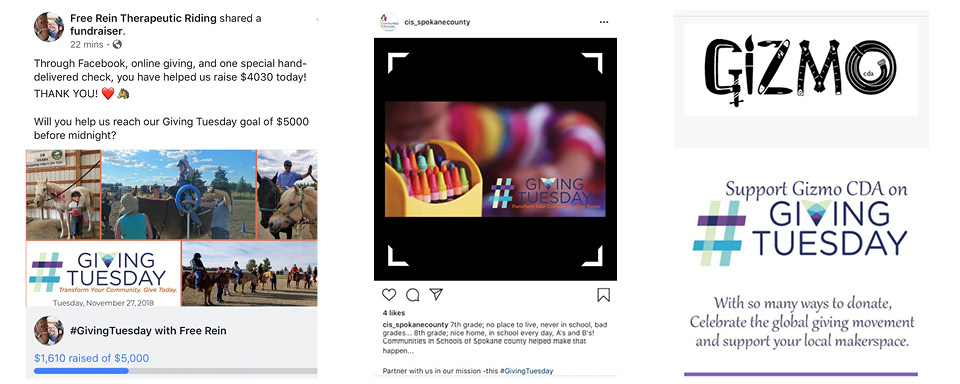 How was your Giving Tuesday?
Tell us your #GivingTuesday story. We want to share your successes with the region. Send details to Lauren Nissen at lnissen@innovia.org. In the coming weeks, nonprofit partners will receive a survey to provide feedback on the resources Innovia Foundation shared for Giving Tuesday.