Inlander Give Guide Elevates Nonprofit Needs
Posted on September 21, 2020
Every year the Inlander publishes a Give Guide that features nonprofits from around the region to inspire generosity and the spirit of giving back.  In the face of COVID-19, nonprofits are stressed like never before. To elevate the needs of these important organizations, Innovia Foundation and Horizon Credit Union partnered with the Inlander to underwrite support for the nonprofits included in the 2020 Give Guide.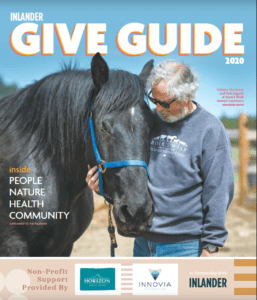 "In times of great need, you can do the greatest good." 
This is the driving message behind the Give Guide Initiative, a weekly editorial that will continue into 2021 sharing ways to help nonprofits. The Initiative will highlight volunteer opportunities, events or benefits, needed donation items and other ways to make a difference during this time. Through a collaboration with Innovia, each month the initiative will invite thought leaders from regional nonprofits to share their perspective and insight on issues facing the local community.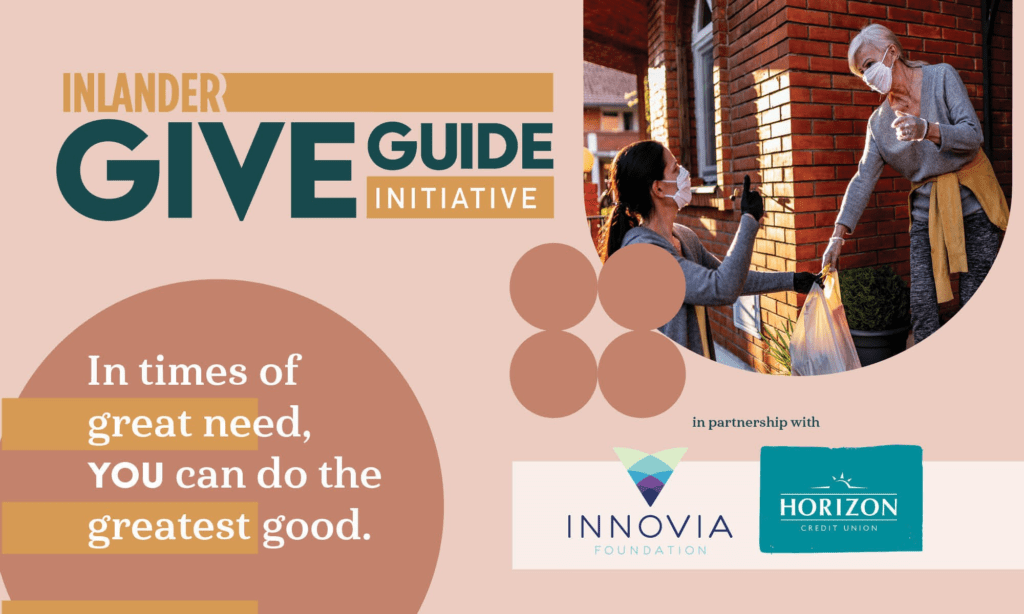 Uplifting stories of action
The guide includes an array of uplifting stories and images that feature some of the extraordinary efforts nonprofits have put forth over the past months to invest in the well-being of children, protect local ecosystems, alleviate food insecurity or advocate for justice.

You can help make a difference!
The Give Guide is packed with ways you can help support the organizations serving across our region. Contributions can be made through direct donation or by dropping off a few needed items from an organization's wish list. Volunteers, both in-person and virtual, are also vital to sustaining the work of these organizations, whether they are staffing food banks or simply using their voice to increase awareness of important causes through social media.  Visit Volunteer Spokane to find a volunteer opportunity that meets your needs and interests. 
"As a gesture of our commitment to the vitality of nonprofits in our region, Innovia Foundation is proud to sponsor this year's Give Guide," said Shelly O'Quinn in a message to Give Guide readers. "The economic and social recovery of our region will require all of us working together. We cannot do this work alone." 
Access the 2020 Give Guide here.