Innovia Foundation announces donor perception survey results
Posted on December 20, 2019
This summer, Innovia Foundation worked with the Center for Effective Philanthropy (CEP) to conduct an anonymous donor perception survey. CEP sent the to survey to 512 donors with 122 responses. Our goal was to learn from our donors and fundholders to guide priorities and planning for the Foundation going forward.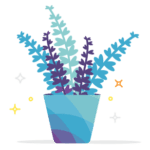 CEP is a respected nonprofit research organization that provides philanthropic funders with management tools to define, assess, and improve overall foundation performance. One of the many reasons Innovia Foundation chose CEP to conduct this study was their use of benchmarking to similar community foundations across the country.
We are pleased to share the results.
KEY FINDINGS:
Overall, donors have positive perceptions of Innovia Foundation and provide ratings similar to donors of the typical community foundation in CEP's dataset across many report measures, including their overall satisfaction and likelihood to recommend the Foundation.
Eighty-six percent of donors report plans to give to the Foundation in the future.
Donors who have communicated their charitable goals, used site visits as a resource, or receive information about the Foundation's impact on the community monthly or more often, are significantly more likely to plan to give in the future.
Innovia is distinct in CEP's dataset for higher than typical donor engagement with the Foundation's resources, with 80 percent of donors using at least one Foundation resource.
Donors rate higher than typical for the helpfulness of advice from Innovia staff about their charitable giving, and 88 percent of donors report being satisfied with the quality of the Foundation's staff. In comments, donors frequently mention the quality and helpfulness of staff as one of the Foundation's greatest strengths.
When asked to provide specific suggestions for improvement, the largest proportion of donors mention aspects of the Foundation's communications, including more frequently and more clearly communicating about impact on the community and increasing awareness about the Foundation's work.
Donors report using the Foundation's annual report and calendar, Foundation events, and the Foundation's website most frequently to achieve their charitable goals. They also rate these as some of Innovia's more helpful resources.
In addition, Innovia donors who report using staff as a resource or who report using information on nonprofits provided by the Foundation rate significantly higher for their overall satisfaction, perceptions of Innovia's impact on the community, and several other survey measures.
HOW WE ARE RESPONDING:
We are proud of the partnership we share with our donors and are pleased to know our community appreciates the time and care our team provides as a personal resource. We will continue to build our staff and team to serve as an individualized resource for each of our donors in their charitable giving.
We will continue to develop ways to engage our donors in the work Innovia Foundation is doing to ignite generosity that transforms lives and communities. Regional events, nonprofit organization tours and lunches with Foundation are a few examples of how we will continue to include donors in our work. Have an idea to share? Click here to email our team.
We will be intentional in our communication to the communities we serve to help inspire a culture of generosity. We will provide ongoing e-communication to our community, tell more stories at our events and have a larger digital and social media presence to share stories of inspiration and impact.
Through our recently developed 10 local Leadership Councils and 5 regional grantmaking committees, we are committed to engaging thoughtfully with the different communities in our region. Our volunteers reflect the diversity of our region and work in partnership with our team to guide decision making, strengthen local communities, convene leaders and leverage additional resources.
We recently hired a Director of Research and Community Impact who, in collaboration with multiple funders, developed a needs assessment for the 9 southwest counties of our region to better understand the needs and opportunities. A final report will be developed and shared the community. Our hope is to continue this assessment and community convening in every community throughout our region.

Click here to read the full report with results and analysis by the CEP. Click here to see the executive summary. We encourage and welcome your input.
As we approach another new decade of transforming communities, we are deeply grateful for those of you who are on this journey with us. We are thankful to the generous and caring donors who provide the resources to fund solutions to our region's biggest challenges. We look forward to serving you in the years to come.