Innovia Foundation announces Washington Census Equity Fund
Posted on April 1, 2019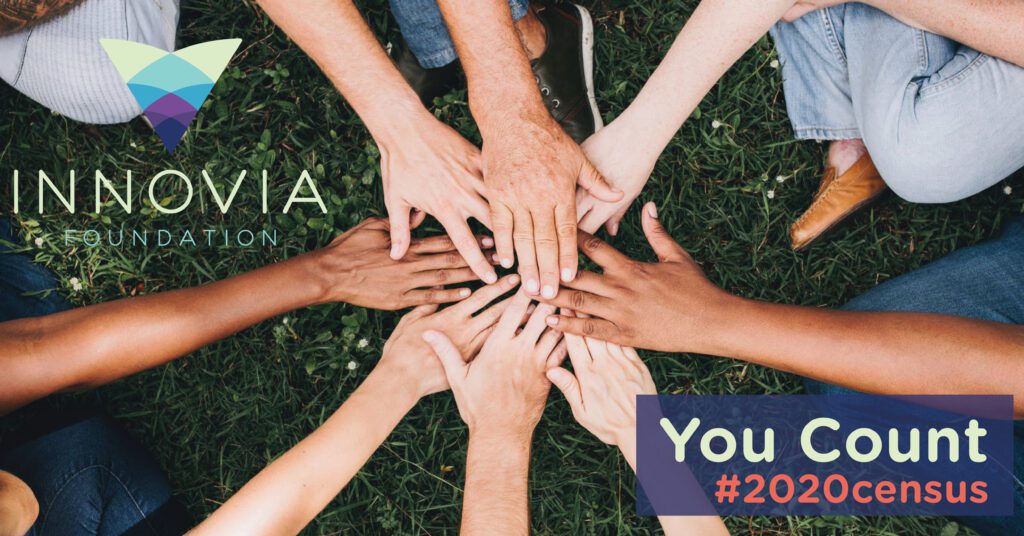 Innovia Foundation announces Washington Census Equity Fund
SPOKANE, WA, 4/1/2019 — Innovia Foundation today announced their partnership in the Washington Census Equity Fund, a statewide philanthropic pooled fund which will support 2020 Census outreach, education and resources to ensure a robust and accurate census count.
The Bill & Melinda Gates Foundation seeded the fund with its initial investment to Philanthropy Northwest, fiscal manager of the Washington Census Equity Fund. The Equity Fund partnership currently comprises 20 partners and has more than $1.1 million in philanthropic investment.
A robust and accurate census matters to philanthropy, a sector committed to promoting vibrant and equitable communities, and relies on data to better direct resources to the most critical populations and issues in the region. The Fund will align collective grantmaking strategies to ensure communities across the state are fully counted in 2020. The first round of Request for Proposals will be announced in mid-April, with initial funding released in early Summer. Key goals of the fund include:
Increase communication and coordination of work around the 2020 Census in Washington.
Achieve effective, efficient, strategic and increased philanthropic investments.
Support education, community outreach, regional communications, policy advocacy and other "Get Out the Count" activities.
Prioritize funding for outreach in hard-to-count communities.
"A complete and accurate census is vital to creating vibrant and sustainable communities where every person has the opportunity to thrive," said Innovia Foundation CEO Shelly O'Quinn. "Our participation in the Washington Census Equity Fund allows Innovia to leverage additional dollars to reach hard-to-count communities to ensure equitable distribution of federal funds for programs and infrastructure in our Eastern Washington service area."
This unprecedented partnership lays the groundwork for future joint efforts, with a proven model of more inclusive and responsive collaboration that can be even more nimble and responsive to community needs.
Washington Census Equity Fund partners include the Bill & Melinda Gates Foundation, Cedarmere Foundation, Community Foundation for Southwest Washington, Community Foundation of Snohomish County, Empire Health Foundation, Greater Tacoma Community Foundation, Group Health Foundation, Innovia Foundation, Latino Community Fund of Washington, M.J. Murdock Charitable Trust, More Equitable Democracy, Potlatch Fund, Progress Alliance of Washington, Renton Regional Community Foundation, Seattle Foundation, Sherwood Trust, Statewide Capacity Collaborative, Washington Women's Foundation, Whatcom Community Foundation, Yakima Valley Community Foundation and more.
2020 CENSUS
The U.S. Constitution mandates that a census of the population be conducted once every 10 years for the purposes of reapportioning Congress. Census data is also used to determine how more than $800 billion in federal funds are distributed back to states and local communities every year for services and infrastructure, including health care, jobs, schools, roads and businesses. In 2020, the Census Bureau plans to use the internet as the primary mode for self-response for the first time. Certain groups have been historically designated as hard-to-count communities, and the new online innovations increase the potential to omit residents where housing has grown or changed, to overlook those with less computer literacy or broadband access, and to undercount young children, people of color, low-income residents and other marginalized individuals.
Washington state uses the data to draw boundaries for every level of government down to the school districts. Based on data from the 2010 count, Washington gained an additional representative in the U.S. Congress. An accurate 2020 Census count will also determine the allocation of federal resources to the state. Washington received $16.7 billion from 55 federal spending programs in 2016 based on 2010 census data.
###
Innovia Foundation (formerly Inland Northwest Community Foundation) connects donor generosity to the region's most pressing causes and collaborates with community partners to drive transformation across 20 counties in Eastern Washington and North Idaho. Since 1974, the Foundation's endowment has grown to $130 million. Through the generosity of donors and the passionate support of our nonprofit and community partners, Innovia Foundation has awarded more than $75 million dollars to organizations that improve lives and transform communities.