Innovia Foundation Hires Amy Voeller as Coeur d'Alene Program Manager
Posted on January 30, 2019
Innovia Foundation Hires Amy Voeller as Coeur d'Alene Program Manager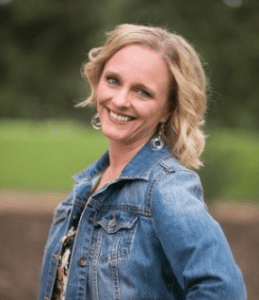 SPOKANE, WA, 01/30/19 – Innovia Foundation is pleased to announce the hiring of Amy Voeller as Program Manager of Opening Books, Opening Doors, a communitywide initiative focused on reading success for K-3 students in the Coeur d'Alene School District.
Voeller currently is serving her fourth year as president of the Coeur d'Alene Education Partnership. An advocate for quality public education for all students, she brings a love of reading and strong ties to the Coeur d'Alene education community to this new position.
"My early exposure to books sparked an insatiable curiosity, instilled an unshakable confidence and allowed me to take flight into whole new worlds," she said. "I am thrilled to join Innovia Foundation to promote the Opening Books, Opening Doors Program and bolster community support to ensure the same experience for our Coeur d'Alene students."
Opening Books, Opening Doors launched in 2017 and is anchored by a $600,000 grant from Innovia Foundation and other funders including Numerica Credit Union; Community Focus Trust, Columbia Trust Company, Trustee; Mountain West Bank; and Bouten Construction Company.  The initiative coordinates the efforts of community partners to help every third-grade student in the Coeur d'Alene School District read at grade-level by 2020.
Voeller will work closely with project partners CDA 2030, the Coeur d'Alene School District, and University of Idaho Coeur d'Alene to develop and implement strategies that engage the community in improving K-3 reading outcomes for Coeur d'Alene students.
"Third-grade reading skills are a proven predictor of whether a student will graduate high school and achieve career success," said Innovia Foundation CEO Shelly O'Quinn. "We want every student to experience the joy of reading and the opportunities that result from that, but schools can't do it alone. With this new position, Amy will be in the community every day, leveraging resources and grassroots support for this critical cause."
Voeller joins Innovia Foundation after spending the past decade working as an advisor and consultant in media production for Journal Graphics. She holds an M.Ed. in Counseling and Human Services from the University of Idaho.