Introducing Guidestar Charting Impact framework for grant applications
Posted on December 31, 2019
In 2020, Innovia Foundation will introduce a new grant application process open to nonprofit organizations working throughout the 20-county region in Eastern Washington and North Idaho. The new grant application was re-designed based on feedback from grant reviewers and applicants alike. Two primary goals guided this process – 1) simplify and streamline the application questions and 2) assist nonprofits in sharing their mission and impact with the community.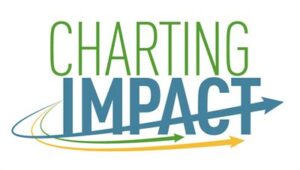 The new application incorporates questions from the 'Charting Impact' framework adopted by Guidestar – a clearinghouse organization that 'gathers, organizes and distributes information about U.S. nonprofits'. The Charting Impact questions provide a clear and concise framework to share organizational plans and progress. The five questions are 'deceptively simple' – straight forward, but requiring attention and reflection from across your organization. The questions include:
What is your organization aiming to accomplish?
What are your strategies for making this happen?
What are your organization's capabilities for doing this?
How will your organization know if you are making progress?
What have you accomplished so far and what's next?
Nonprofit organizations may choose to include responses to these questions on their public Guidestar profile and earn the Guidestar Gold Seal of Transparency. Although not required for grant eligibility, there are advantages to completing a public Guidestar profile. The public profile:
Reaches millions of potential visitors to Guidestar site and connects to over 200 partners including AmazonSmile, Facebook, Network for Good, JustGive, VolunteerMatch, Charity Navigator and more.
Provides a consistent format that can be shared with potential supporters connected to Innovia Foundation.
Guidestar has published a discussion guide and helpful advice for organizations updating their nonprofit profile. In addition to these suggestions, we thought it would be worthwhile to share tips based on recent experience updating our own Innovia Foundation Guidestar profile. Our strategy to completing the Charting Impact framework was based on research conducted by the Stanford Center on Philanthropy and Civil Society (PACS). In an in-depth study of Charting Impact profiles, Stanford PACS researchers found that responses with the following characteristics resonated with potential donors:
demonstrated competence with a common theme that tied mission and strategy to progress toward results
avoided use of jargon or insider acronyms and remained clear to broad audience
utilized metrics and quantitative results appropriately – but not just numbers that were disconnected from overall message
evoked an emotional response that emphasized the importance of mission and ability to make a difference
stayed concise, avoiding embellishments and unfounded claims
To begin this process for the Innovia Foundation profile, we embarked on the following steps:
PREPARE – We gathered relevant documents, including strategic plan, annual report, recent proposals and other communication to reference in the writing
REVIEW – We searched similar organizations with a Gold profile on Guidestar – based on National Taxonomy of Exempt Entities (NTEE) code. For each profile reviewed, we rated quality based on feeling (negative/positive), clarity (unclear/clear), brevity (wordy/concise), and message (disconnected/common theme).
RESEARCH – For each question, we considered specific examples or measurements to add evidence and supporting detail to the response
WRITE! – Getting words on the page provided a starting point to edit down. It is difficult to recommend an ideal word length, but we found that for this public profile, responses at or under 1,500 words were more accessible.
SHARE – Staff across our organization read the first draft and provided comments. This helped to fine tune the message and ensure that different perspectives were reflected
Innovia Foundation looks to every opportunity to share our results and yours throughout the communities we serve. We hope that the new Charting Impact framework extends our ability to share your work with a wider audience. In the coming year, look for more foundation resources related to Charting Impact and sharing both your mission and measures of success.