Spokane County Complete Count Committee Hosts Drive-Through for Census 2020 Assistance
Posted on June 19, 2020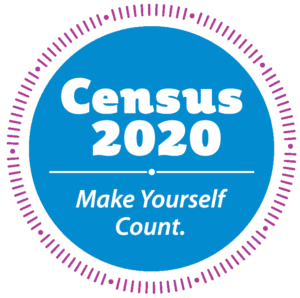 The Spokane County Complete Count Committee, a community-based group working to ensure a complete and accurate 2020 Census in Spokane County, is offering drive-through Census assistance on June 20 from 10 a.m. to 2 p.m. at La Michoacana Mini Market in Spokane Valley. In addition to providing help with completing the Census, volunteers will distribute food and hygiene supplies for those in need.
Volunteers from World Relief Spokane and other local organizations will staff the drive-through event and provide language interpretation in American Sign Language, Spanish, Arabic, Russian, Marshallese, Kinyarwanda, Swahili and French.
Innovia Foundation and partner agencies of the Spokane Regional Transportation Council are funding the work of the Spokane County Complete Count Committee to improve the community's understanding of and trust in the 2020 Census.
"We all need to be counted. Census data has a profound impact on the equitable distribution of dollars and resources within our community," said Meg Lindsay, who is coordinating Innovia Foundation's Census work. "It is so important that we invest in making this 2020 Census accurate and representative. Our next opportunity will not come until 2030." Census data significantly impacts representation in Congress, the Washington Legislature, and the equitable allocation of tax dollars, resources and access to federal funds for programs like SNAP, Medicaid and public housing.
The Spokane County Complete Count Committee works to ensure groups at risk of being under-counted are accurately represented in the Census by focusing on hard-to-count groups and low response tracts. For additional information, contact Meg Lindsay at mlindsay@innovia.org or 509-939-5171.