Mónica Guzmán & Erin Jones
Thank you for joining us!
We are so grateful for your participation in our Curious Conversations event, featuring Mónica Guzmán and Erin Jones. Nearly 300 members of our community, including participants of our inaugural Community Book Club series, gathered together at venues in Spokane, Colville, Moscow and Sandpoint.
For Community Book Club members, the event was a culmination of the discussions and insights sparked by Mónica and Erin's thought-provoking books that show how we can all encourage civility in divided times. Thank you for so generously offering your time, voice and perspective to engage in bridge-building conversations in book clubs and during our events this spring. We hope your connection to community was strengthened by new insight and tools for future curious conversations!

Mónica Guzmán is a bridge builder, journalist, and entrepreneur who lives for great conversations sparked by curious questions. A Seattle journalist and Senior Fellow for Public Practice at Braver Angels, Mónica discusses her book I Never Thought of It That Way: How To Have Fearlessly Curious Conversations in Dangerously Divided Times. Drawing from her experiences with cross-partisan conversations, she shares strategies to better understand and learn from people whose worldviews are different from or even opposed to yours.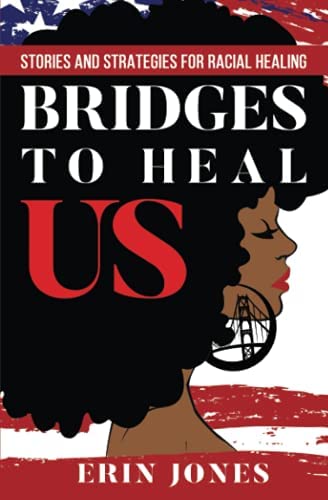 An award-winning educator and author, Erin Jones discusses her book Bridges to Heal US and shares strategies to help move communities towards racial justice. With 26 years of experience in teaching in diverse communities, she provides insights on how individuals can be a part of the solution towards ending racism.
Special Thank You to Our Sponsors