Innovia Foundation has partnered with donors to establish more than 800 funds, addressing unmet needs and supporting programs that make the world a better place to live, work and play. Because no one person can do this work alone. It requires all of us.
Explore Existing Funds at Innovia
We offer the ability to donate to a wide range of other funds held at Innovia Foundation, including donor-advised, scholarship and beyond. You can also find other giving opportunities by searching this database for specific organizations or special funds.
As your community foundation, Innovia Foundation provides opportunities for donors of all income levels to direct funding to their favorite charitable organizations in Eastern Washington and North Idaho. Innovia also convenes, influences, mobilizes and executes around community causes in a way other funding sources cannot. At the heart of our initiative work is a determination to build vibrant and sustainable communities where every person has the opportunity to thrive. Explore some of the existing funds highlighted below to support our key work.
What if an entire community came together to ensure that each of its children had the opportunity – and the support – to complete their desired education and training goals after high school? This is the bold promise of our community wide LaunchNW.
We believe that every student can graduate high school and college when given the proper support, resources and opportunities. This initiative capitalizes on stakeholder partnerships to revitalize our communities through education success. 
Join us in making this bold promise a reality for every student. Gifts to the LaunchNW Fund provide administrative operating support and scholarships for every student in Innovia Foundation's 20-county service region.
We work diligently to advance racial equity and dismantle systemic racism in Eastern Washington and North Idaho.  We are committed to diversity, equity and inclusion, and fully embrace the participation and perspective of people and communities that reflect who we are as a region. Each of us matters, and if opportunities are not available to everyone, a community cannot move forward together.
Innovia Foundation has created a Racial Equity Grantmaking Fund for Eastern Washington and North Idaho to support the vital work of organizations addressing racial injustice, structural inequity and economic disparity. The fund was seeded with a donation of $100,000 from the Ballmer Group. Annually, gifts to the fund will be divided, with 50% allocated to current year grantmaking for local organizations and projects working to eliminate systemic racism and injustice, and to enhance opportunities for building more inclusive communities.  The remaining 50% will be endowed to generate sustainable funding to advance the work of racial equity in our region for generations to come.  
Leadership Council Community Funds
Inspired to capture wealth in the region for the benefit of their communities for generations to come, endowed community funds have been launched in five of Innovia's Leadership Council regions. Each fund distributes grants to their respective geographic region to meet the greatest needs and support charitable causes, as advised by each Leadership Council.
Join the Leadership Councils in providing long-term benefits for these communities: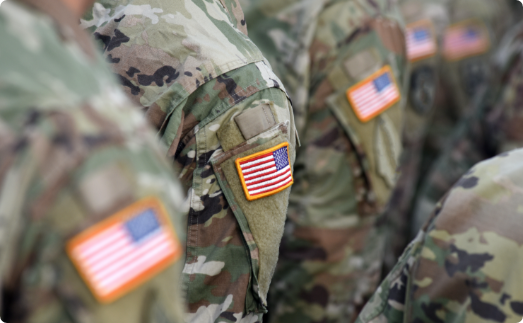 Innovia Foundation, in partnership with Fairchild Air Force Base, the Spokane Indians baseball team, Spokane Teachers Credit Union, KHQ Television, and The Spokesman-Review, is working to improve the lives of veterans from all services who have settled in Innovia's service region.

Gifts to the Operation Fly Together Veterans Fund, part of the Operation Fly Together campaign, will uphold the vision of the Spokane Indians baseball team to support local nonprofits and community organizations serving veterans and active military families in the region, as well as bring greater awareness and critical support to our servicemen and women.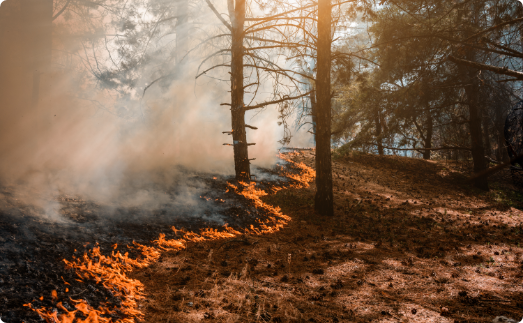 Wildfire is an increasing threat to the vibrancy of communities and the quality of life in our region. Sadly, the residents of Pine City and Malden, Washington know this all too well. As a result of the wildfire devastation that occurred in September 2020, 97 homes and numerous community buildings were destroyed in Malden and Pine City.
Donations to the Pine Creek Fund were used to bring the families of Malden and Pine City a holiday season filled with hope and have funded the building of the first four homes in Malden. Additional gifts to this fund will directly support the rebuilding of more homes, as well as the long-term recovery of these communities.