Here at Innovia Foundation, our team is committed to going above and beyond to improve lives and communities in the Inland Northwest and beyond.  We continually look ahead, finding new ways to be of service and leading the way to innovative solutions. Because we know this work can't wait.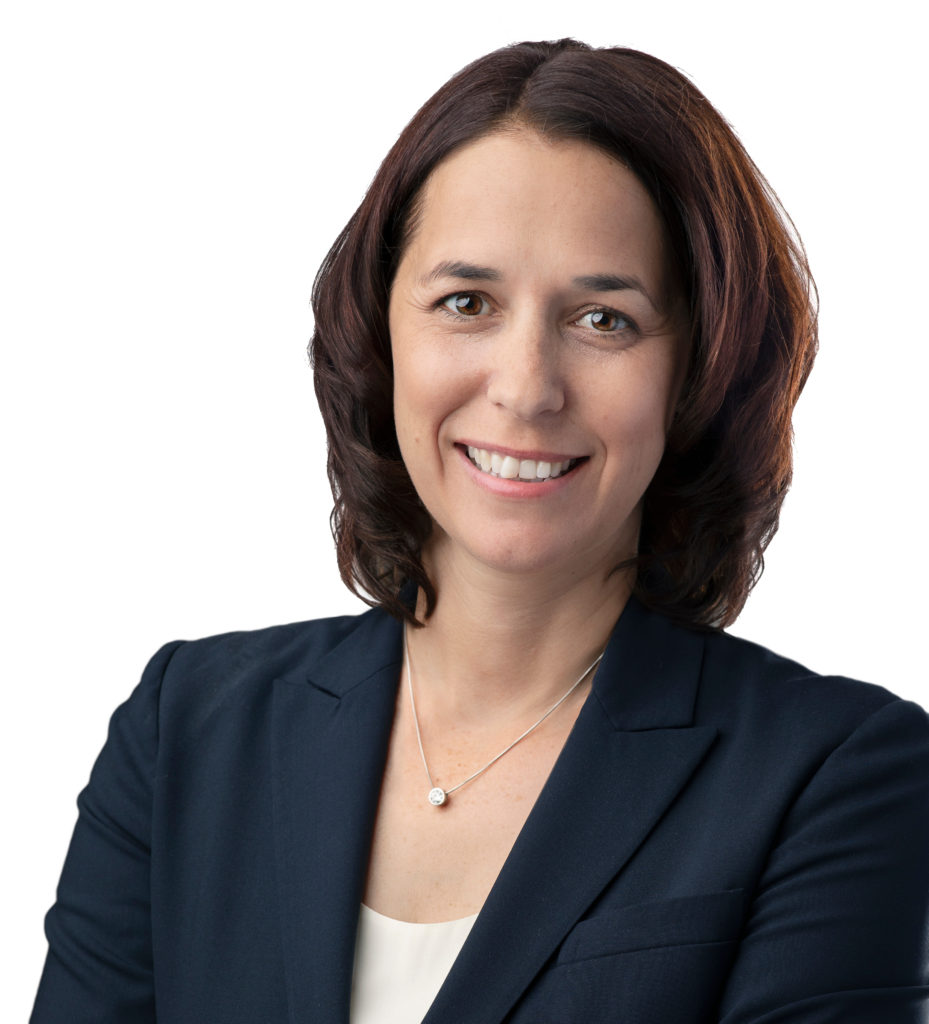 A local leader in government and community development, Shelly joined Innovia Foundation as CEO in 2017. As a former Spokane County Commissioner, Shelly earned a reputation as a team builder and agent of change, representing Spokane County interests on 20 regional and statewide boards and commissions. In her role as Innovia's CEO, she has energized the board, staff, volunteers and community partners to work together to make our part of the world better and to find innovative solutions to our region's biggest issues.
Prior to serving in government, Shelly was the Director of Education and Workforce Development for Greater Spokane Incorporated. Her experience in the nonprofit sector includes work for the George Nethercutt Foundation and Habitat for Humanity. She has come full circle with Innovia Foundation, having served as a senior program officer here from 2007 to 2008.
Shelly is a Whitworth University graduate with a bachelor's degree in accounting and business administration. She completed her MBA at the Middlebury Institute of International Studies at Monterey in California.
A Spokane native, Shelly enjoys the wide array of year-round activities the Inland Northwest has to offer. Most importantly, she enjoys quality time with her sons, Ryland and Iain.
Gallup CliftonStrengths: Responsibility, Strategic, Belief, Relator, Arranger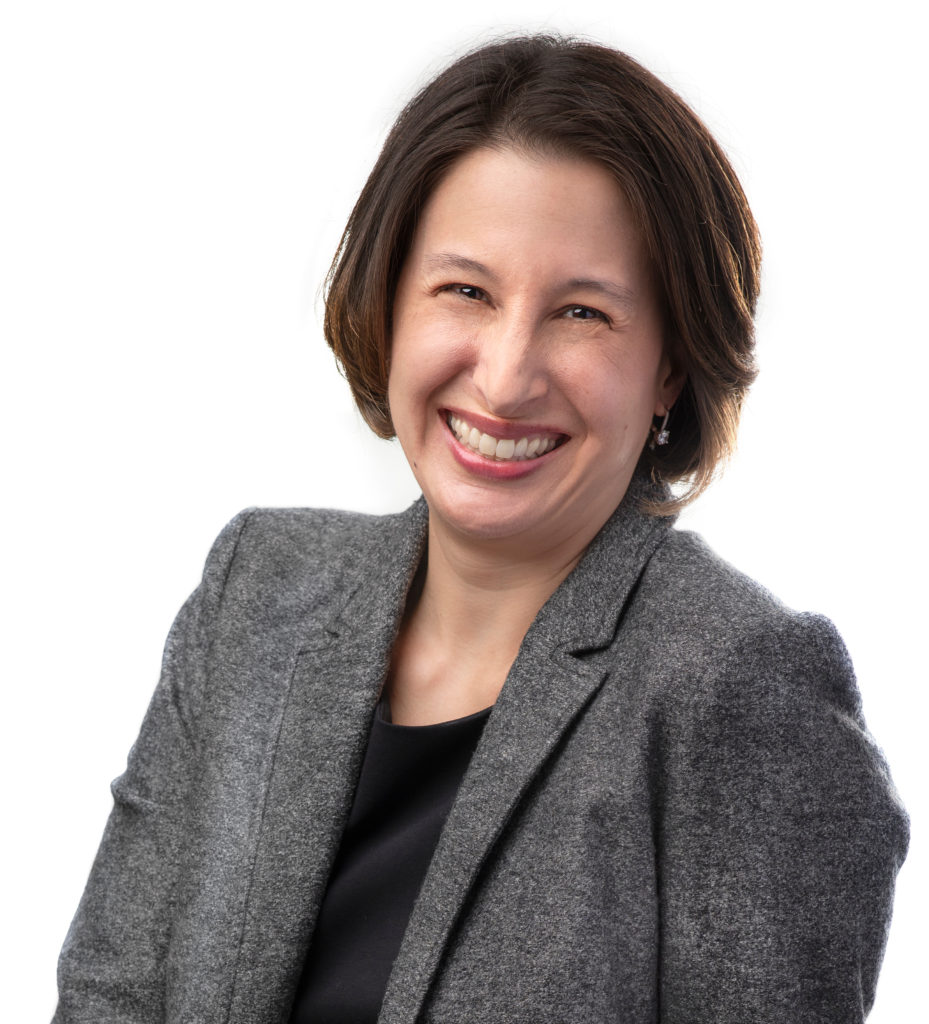 Originally from Southern Oregon, Lauren graduated from George Fox University in 1998 and moved to Spokane in 2001. She loves the quality of life that the Inland Northwest has to offer.
Lauren's career began in the accounting department of a Fortune 500 company and then transitioned to 17 years in public accounting where she kept her pencil sharp. It was the opportunity to use her accounting experience and core strengths to help drive community transformation in the Inland Northwest that led her to Innovia Foundation.
When Lauren is not sharpening her pencil, she enjoys spending time with her husband and daughter, especially at DisneyWorld.
Gallup CliftonStrengths: Harmony, Deliberative, Discipline, Consistency, Analytical
Chief Financial & Operating Officer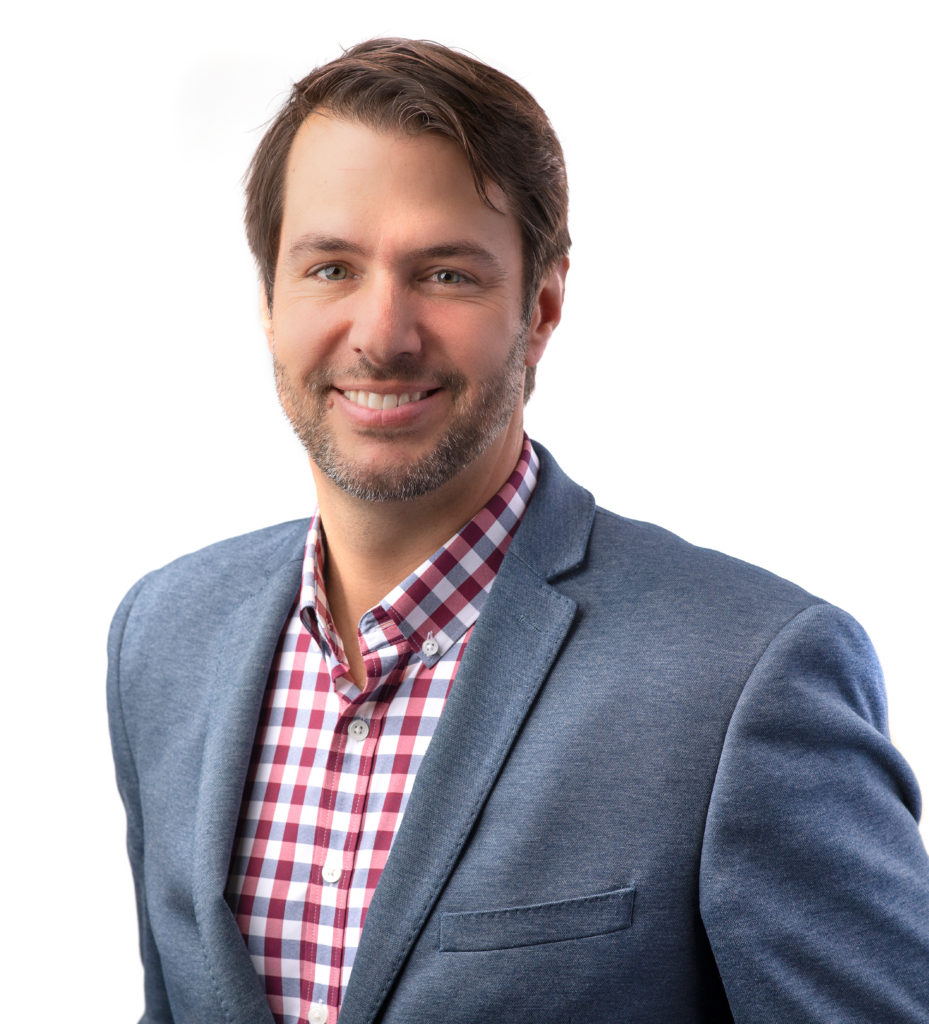 A longtime resident of the Inland Northwest, Aaron's passion for philanthropy and leadership goes back to his first job out of college. While leading a non-profit organization, a generous donor made a gift that transformed the group's work and revealed a simple but powerful truth — generosity has the capability to transform communities.
Having served in leadership, fundraising and consulting roles with organizations such as Young Life, Whitworth University, Ruffalo Noel Levitz and Warner Pacific University, Aaron brings expertise and passion around innovation in fundraising and philanthropy, and strategic leadership in nonprofits and higher education.
He has taught leadership courses at Gonzaga and Whitworth Universities, at both the graduate and undergraduate level. He holds a Ph.D. in leadership studies and a master's degree in organizational leadership from Gonzaga University, and an undergraduate degree in history from Whitworth University.
Aaron and his wife Darcy have four children and live in Colbert, Wash.
Gallup CliftonStrengths: Input, Arranger, Responsibility, Intellection, Positivity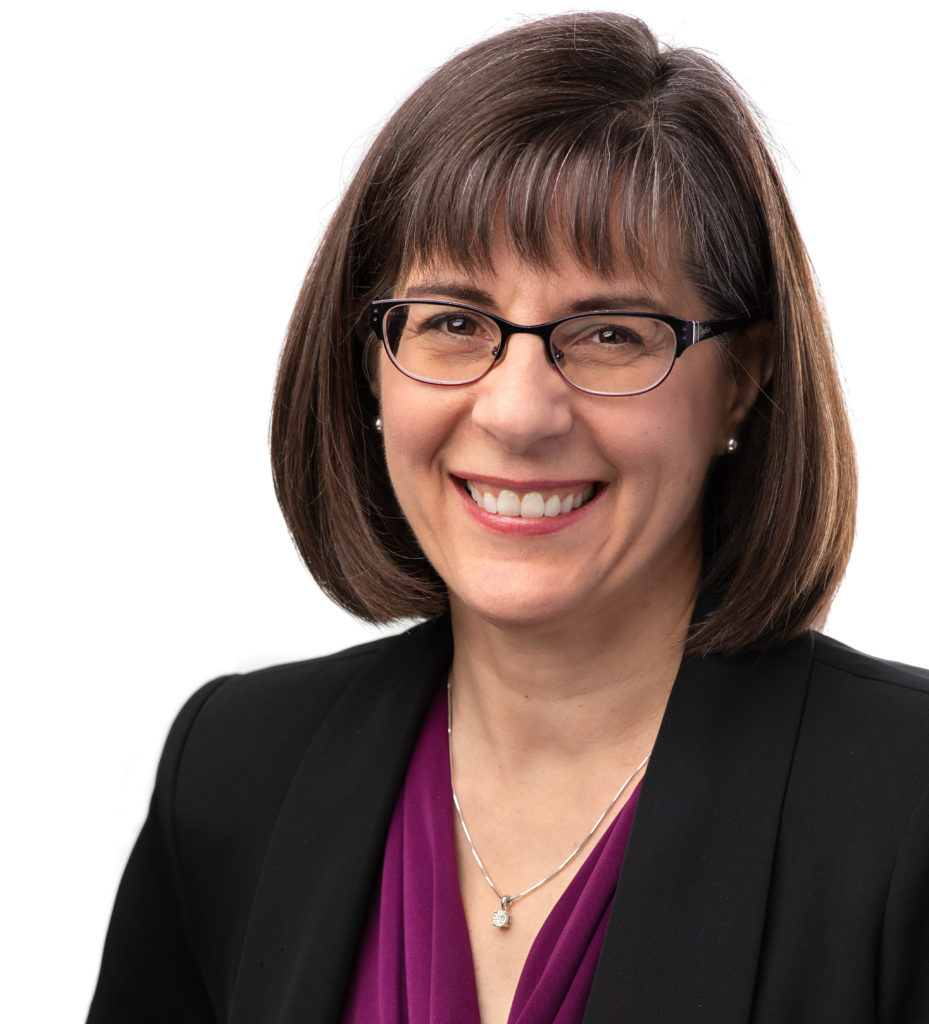 "What is needed and how can we help?" That's the question on Molly's mind as she engages with people who live and work in communities throughout the Inland Northwest. By listening and learning from those who know their local needs best, Molly helps Innovia Foundation connect donor generosity to this region's most pressing causes. 
Born and raised in Spokane, Molly has deep roots in the Inland Northwest. This inspires her commitment to facilitate strategic collaborations among funders, nonprofit organizations, community residents and other stakeholders to have a transformative effect in our region. Through effective leadership, she helps communities put aside individual agendas, collectively accomplishing what none could do alone. 
Molly's desire to learn about people and understand their stories led her to a degree in Journalism from Eastern Washington University, followed by careers in print and broadcast journalism, public relations and nonprofit development. 
Gallup CliftonStrengths: Context, Intellection, Deliberative, Learner, Responsibility
Chief Community Investment Officer
Executive Director of LaunchNW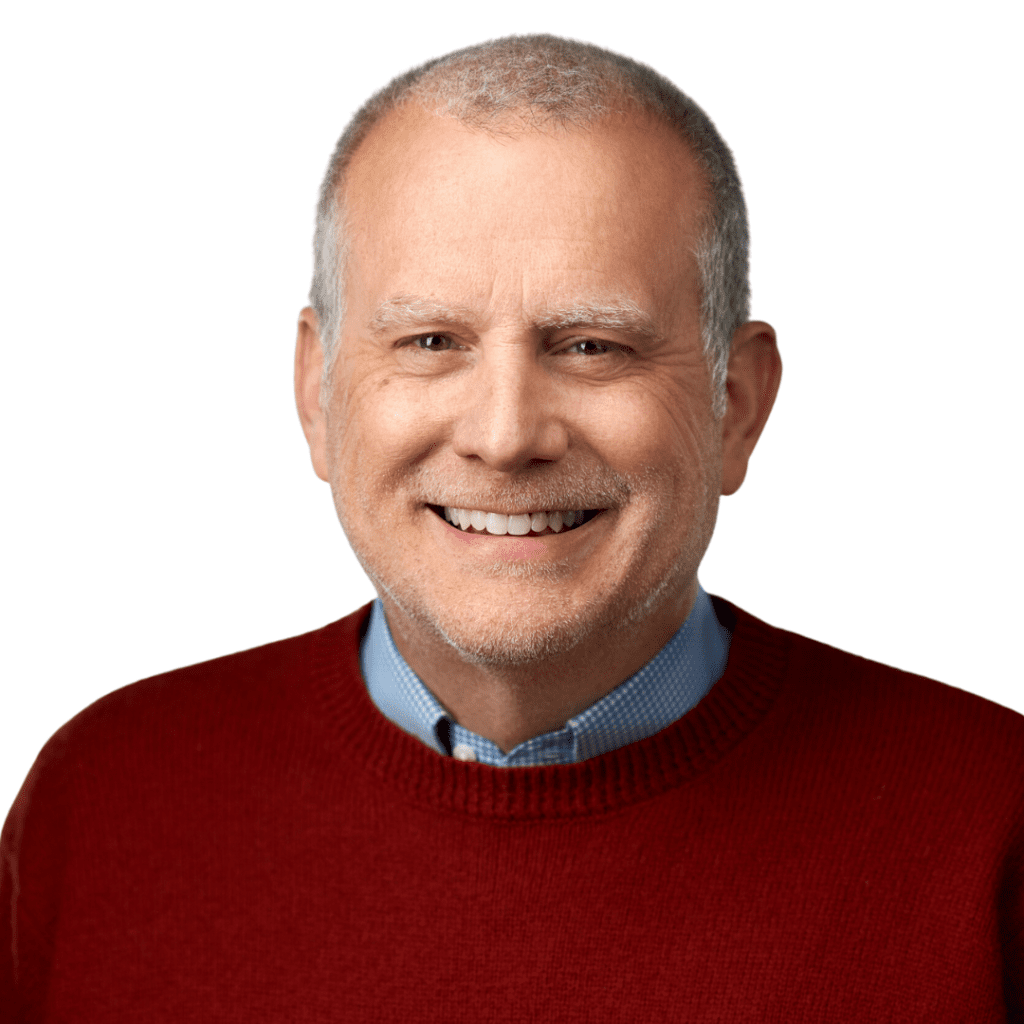 A longtime Eastern Washington resident, Matt brings a wealth of experience in working collaboratively to identify evidence-based solutions and apply them to large-scale issues that impact wellbeing. Prior to joining the Innovia team, Matt spent 19 years as a faculty member and leader in the Department of Human Development at Washington State University (WSU). He also served on the graduate faculty of WSU's interdisciplinary Prevention Science doctoral program. At WSU, his most recent research efforts focused on the development and evaluation of programs to support students and their families across the transition to post-secondary education.
Matt holds an undergraduate degree in Psychology and Elementary Education from Whitworth University and a Ph.D. from Penn State University in Human Development and Family Studies. Away from work, he enjoys spending time with his wife Amy, exploring all that the Inland Northwest has to offer.
Gallup CliftonStrengths: Strategic, Learner, Restorative, Analytical, Achiever
Director of Research and Community Impact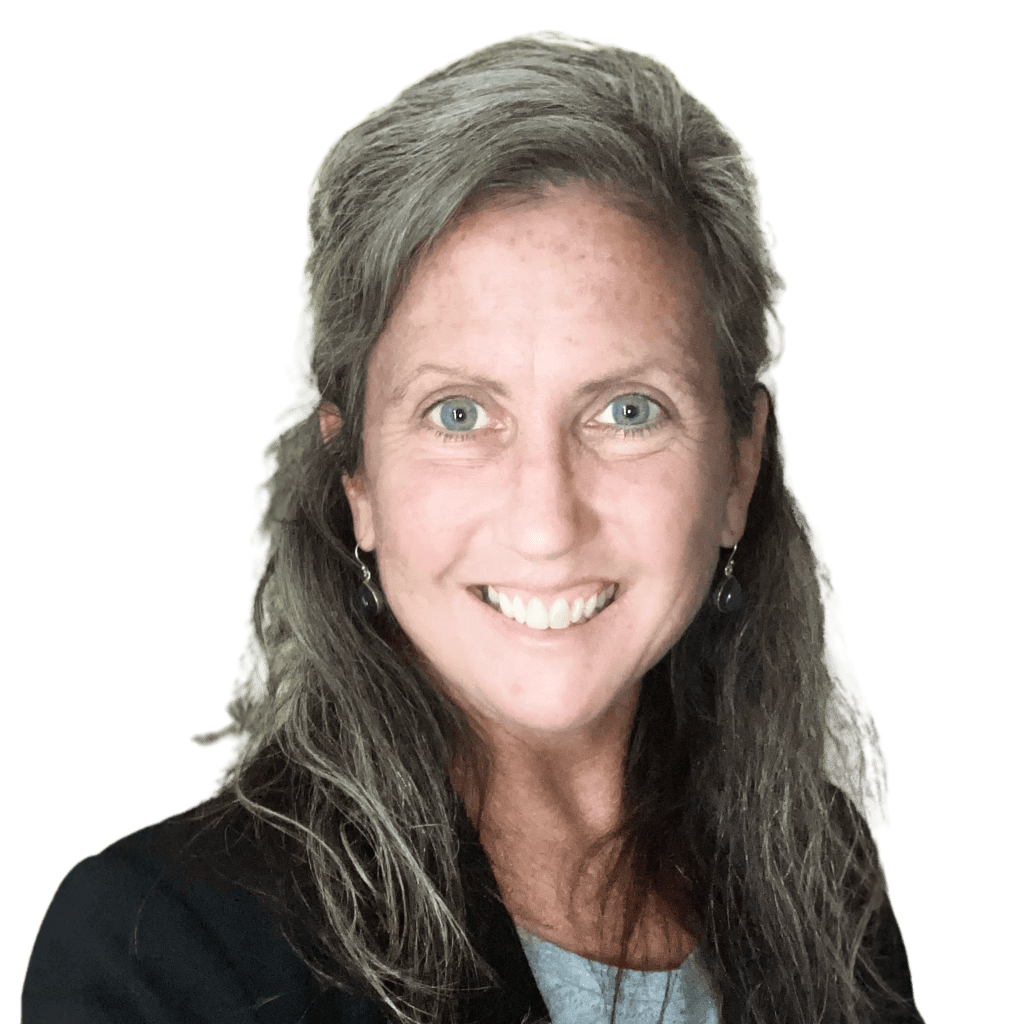 Born and raised in Maryland, Dig completed a B.A. in Rhetorical Studies from Marquette University in Milwaukee, WI and spent time living abroad in England and France. An avid outdoor enthusiast, she's spent the last 10 years in Sandpoint as Schweitzer's marketing manager. She's the proud mother of four children and is actively involved with several non-profits in her community. Her passions include all things outdoors, reading multiple books at the same time, and adventures with her family.
Gallup CliftonStrengths: Positivity, Woo, Arranger, Input, Learner
Rural Engagement Manager - North Region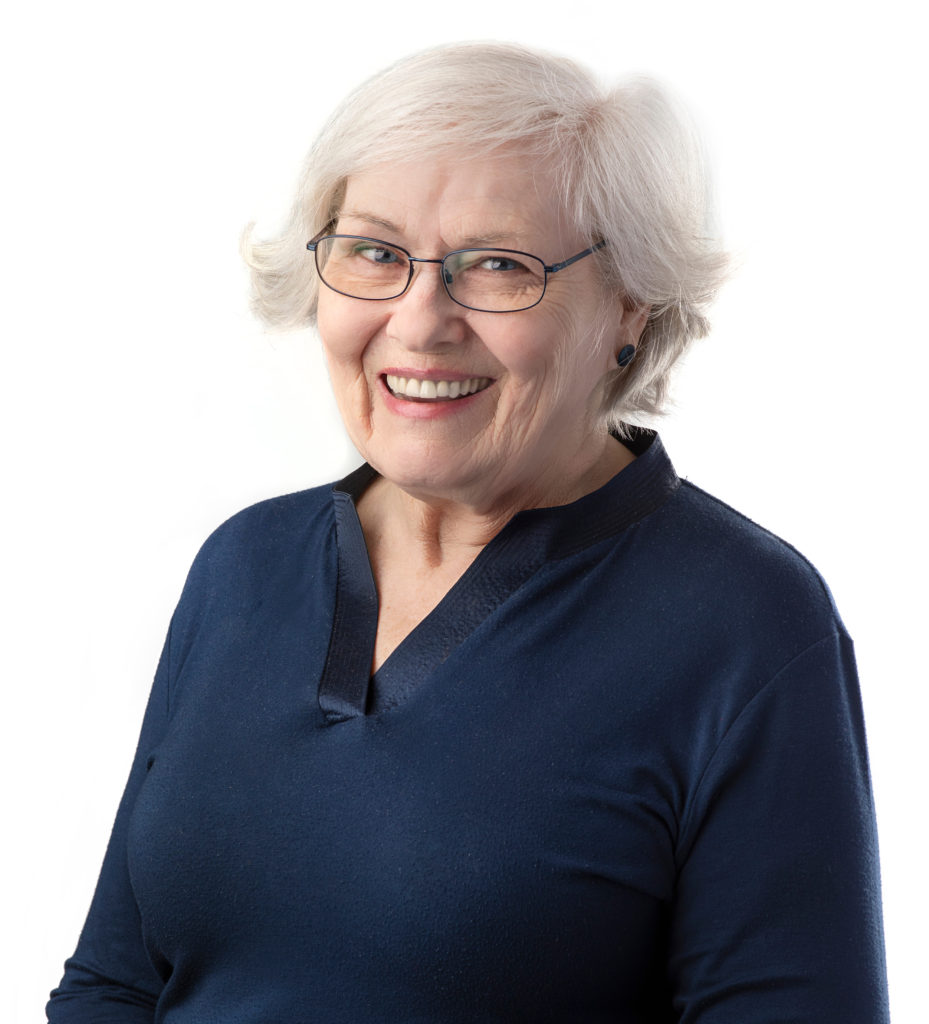 A full-time employee of the Foundation in the mid-'80s and early '90s, Connie is now our "Girl Friday." Connie comes to the Innovia office every Friday ready to assist in a variety of ways.
As Connie says, "I enjoy my Fridays and will do whatever needs to be done. I marvel at all the good that has been accomplished through this community foundation. I enjoy working with the current staff, as well as with the dedicated people who have served in many capacities over the years."
Connie is a Gonzaga University graduate and attended Gonzaga-In-Florence the first year this program was an option as a "junior year abroad" experience. After graduate school, a year at George Washington University, she was a teacher for a few years. She had four children in three years (twins in the middle) and has seven wonderful grandchildren, some of whom reside in Coeur d'Alene, others in Maryland. Connie is deeply connected to several causes that are near and dear to her heart. At least one day a week she assists at the Northwest Museum of Arts and Culture Foundation. She has been a Hospice of Spokane volunteer for 25 years and a Spokane Preservation Advocates member and volunteer for many years.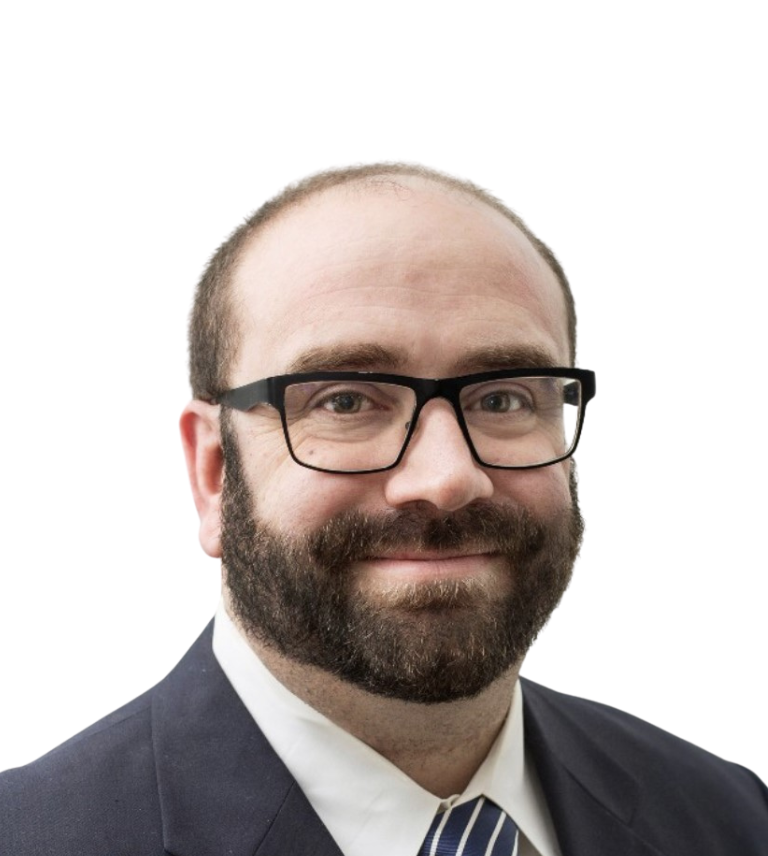 Scott is a passionate leader who thrives mobilizing others to engage their communities to make positive tangible change. He has spent the past 15 years as a leader in both higher education and as a community advocate building bridges between community leaders to cultivate initiatives that support making vibrant communities. Throughout his career, the for-profit and nonprofit organizations he had developed in the Pacific Northwest resulted in receiving the 2020 Carnegie Classification for Community Engagement Recognition.
Scott graduated with his undergraduate degree from Warner Pacific University and his master's degree from Portland State University. He holds an Ed.D. from Concordia University Portland in Educational Leadership and Policy.
Additionally, Scott has been married to his beautiful wife for 13 years and has two wonderful children. He loves spending time with his family outdoors going kayaking, cycling, and has a strong passion for coffee and conversations.
Gallup CliftonStrengths: Positivity, Ideation, Futuristic, Strategic, Woo
Associate Director of Grants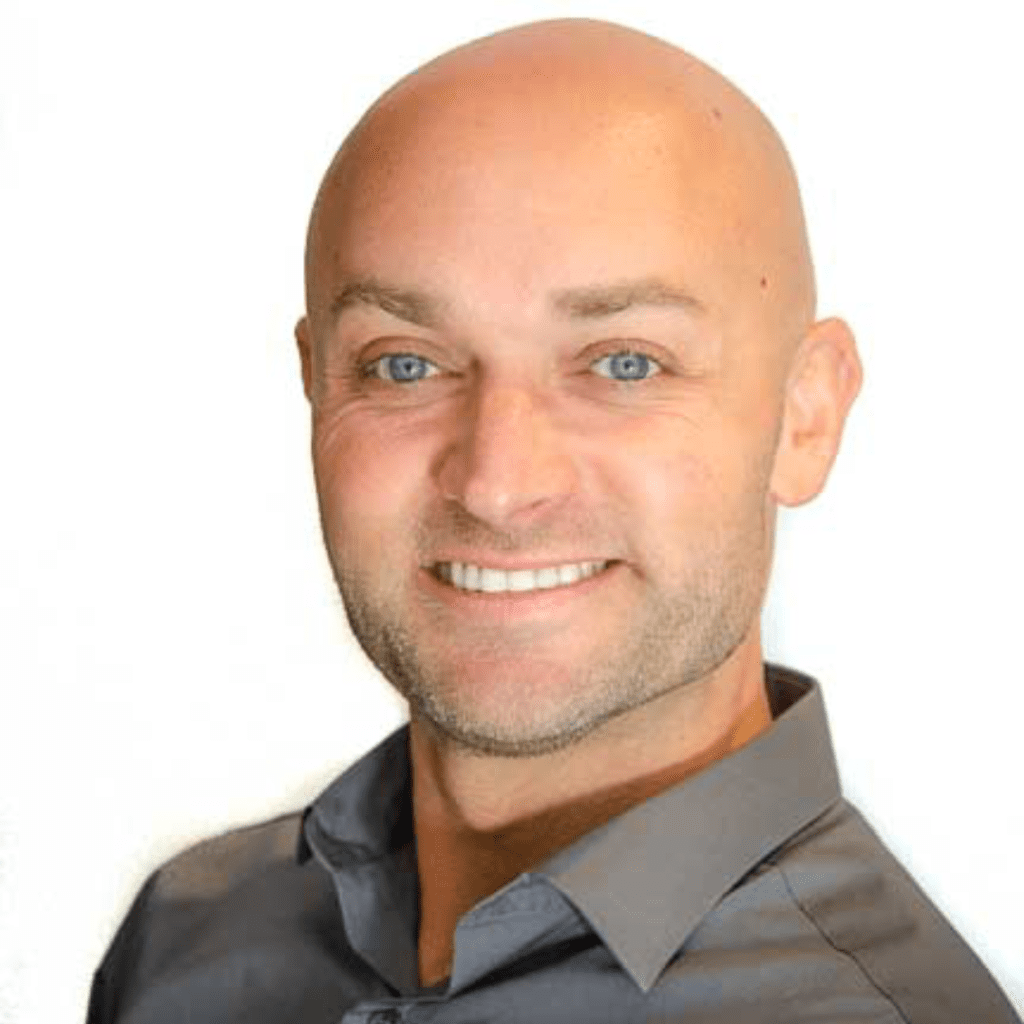 Rural Engagement Manager - South Region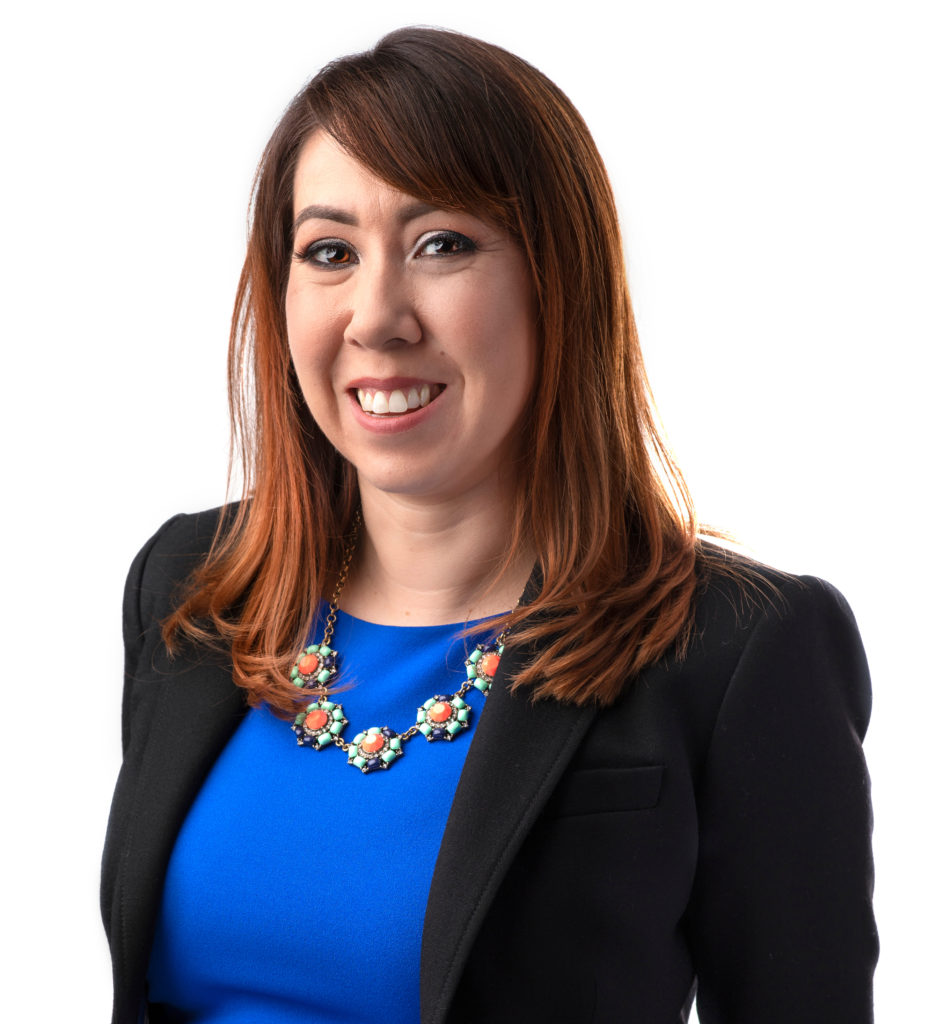 During her time at Gonzaga University, Collette was inspired to dedicate her career in service for the common good. After graduating with a B.A. in Public Relations and several years working for a small nonprofit, Collette found a home at the Nature Conservancy. For the next seven years, she worked with colleagues from across the globe gaining valuable experience in nonprofit operations, developing strategies for donor stewardship and board management.
In July 2014, Collette joined Innovia Foundation as Gift Planning Specialist, working with donors to fulfill their charitable legacies and collaborating with nonprofits on organizational sustainability. She comes to work every morning excited to connect donors to the services and opportunities provided by the foundation that help address the needs of our community.
Outside of work, you will find Collette on the tennis court or enjoying the great outdoors with her husband and two dogs near their home in Coeur d'Alene, Idaho.
Gallup CliftonStrengths: Relator, Responsibility, Harmony, Discipline, Futuristic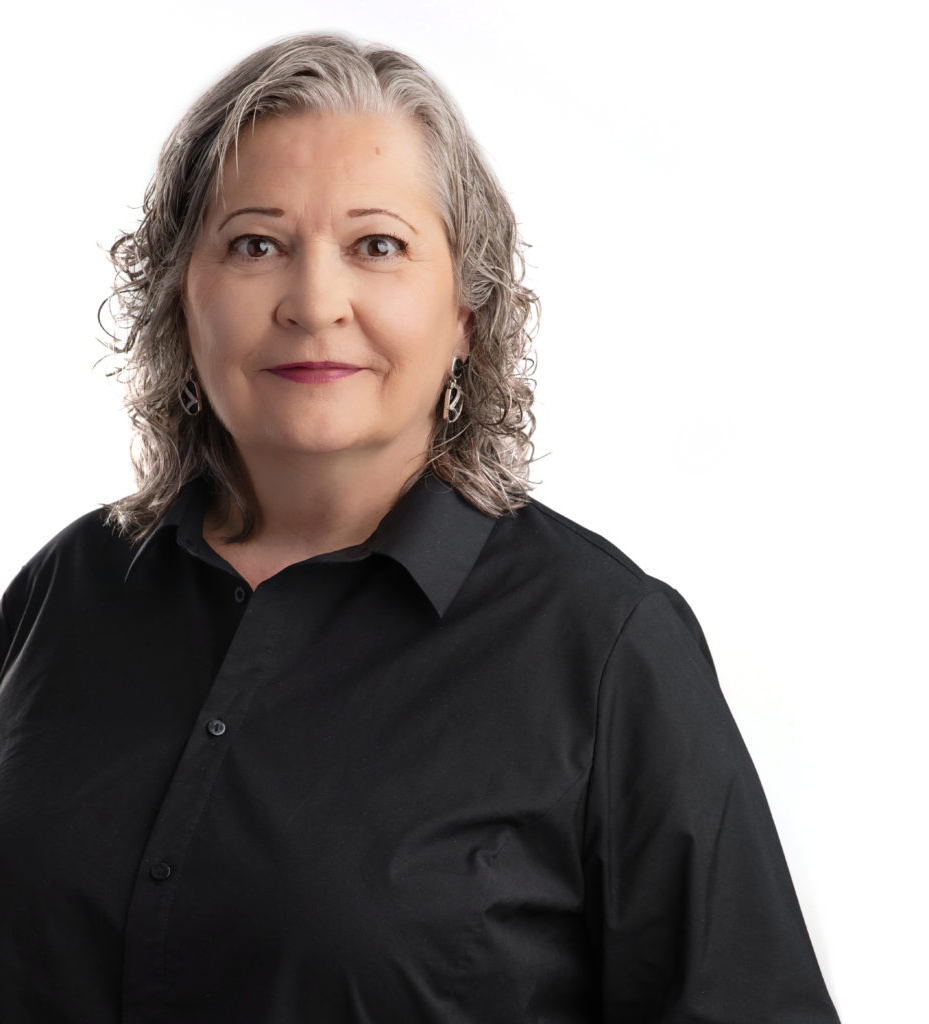 Born and raised in Kalispell, Montana, Kathy relocated to Spokane in 1990, along with her daughter Amanda and loves calling the Inland Northwest her forever home. Kathy started her journey with Innovia 11 years ago, following 12 years of planning and producing major events in Spokane, including home shows, trade shows and golf tournaments. Kathy attributes developing her skill set and attention to detail to the 12 years she worked in local government as a city clerk while living in Montana.
When asked about her current role, Kathy shared, "I am humbled and honored to serve Innovia's brilliant Board, superb and talented staff and a diverse array of dedicated volunteers. Our work is transformational — we change lives! There really is no better place to be!" When away from work, Kathy finds joy in spending time with her daughter, Amanda, and granddawgie, Marci Lou, a three-year-old Chiweenie.
Gallup CliftonStrengths: Empathy, Achiever, Responsibility, Relator, Maximizer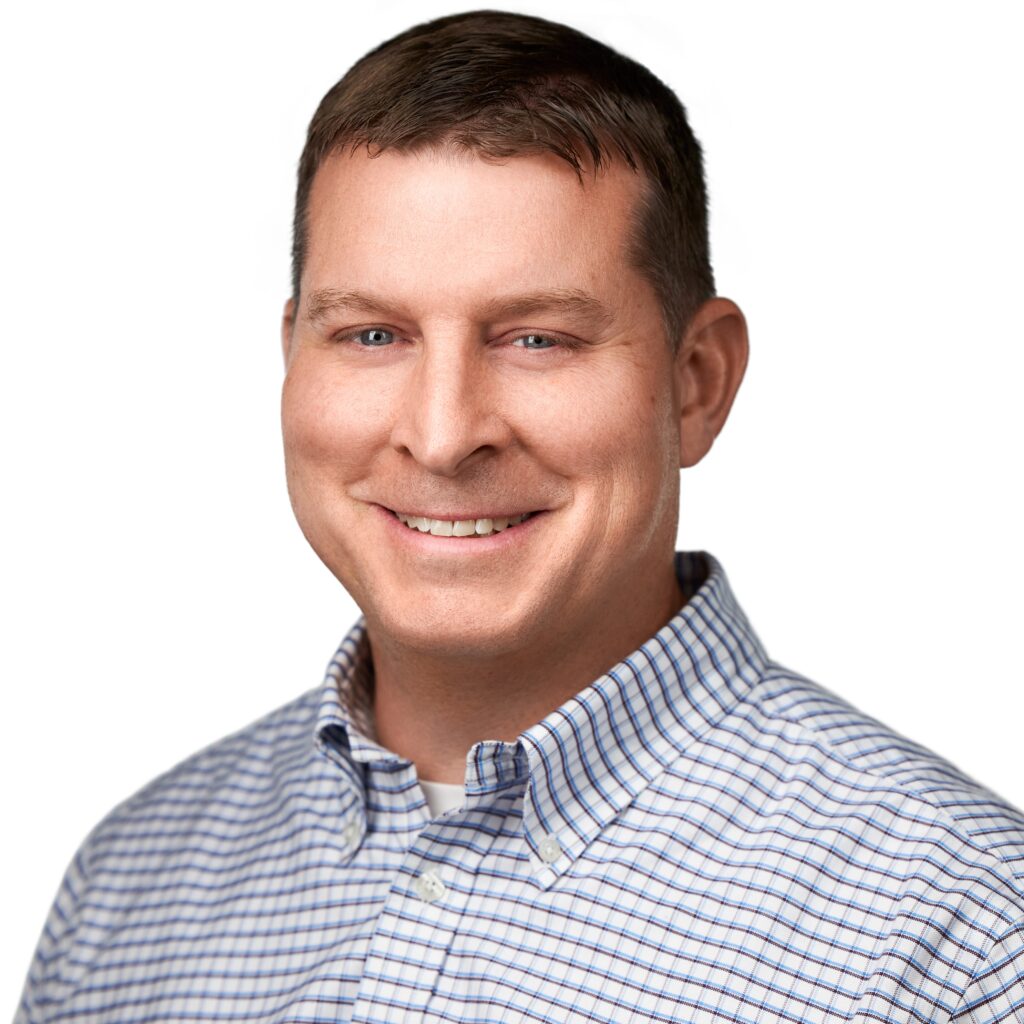 Jeff was born and raised in Kentucky and graduated with a B.S. in Accounting from the University of Kentucky in 1999. He earned his MBA from Eastern Washington University in 2010. He was brought to the Spokane area in 2001 because of Fairchild Airforce Base where he worked as a S.E.R.E. Specialist for nine years, including time as an airman and a contractor working with the U.S. Air Force Survival School.
Prior to joining the Innovia team, Jeff spent 13.5 years in public accounting. His time in public accounting has included firms in both Atlanta, Georgia, Louisville, Kentucky, and the Spokane, Washington area. A large portion of his public accounting experience centered around audits of not-for-profit organizations, healthcare systems, and HUD-related properties. The move to Innovia Foundation allows him to leverage prior public accounting experience to positively impact community organizations and initiatives within Eastern Washington and Northern Idaho communities.
Jeff fell in love with the Spokane area and mountains of eastern Washington while stationed at Fairchild Air Force Base and was lucky enough to marry a Spokane native. Outside of work Jeff enjoys spending time with his family at the lake or cheering on his son at youth baseball and basketball games.
Gallup CliftonStrengths: Analytical, Responsibility, Developer, Consistency, Achiever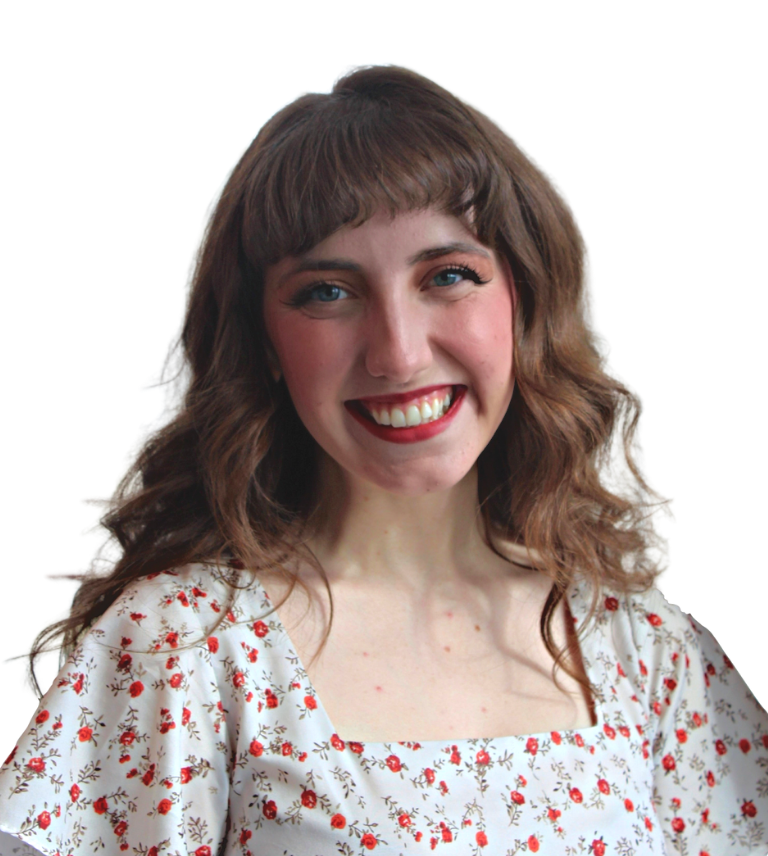 Born and raised in Spokane, Karlee is deeply passionate about serving this community. Inspired and driven by her recent studies at Gonzaga University, she is dedicated to become a person for others and to put social justice at the heart of all her work.
Joining the Innovia team as a Fellow in 2021 while completing her senior year at Gonzaga, Karlee earned her Bachelor of Arts in Music with a concentration in Vocal Performance and minored in Communication Studies and Political Science. Blending her interests of music and advocacy, Karlee worked for the Gonzaga Music Department as Community Engagement Coordinator, interned in local government, and found her way to the Innovia marketing team where she helps communicate the inspiring impact of generosity across our region. In her new role as Program Associate, Karlee brings her attention to detail and personal belief in the importance of education to the LaunchNW initiative. 
Karlee's passion for music continues in her free time as she composes music and sings in multiple community choirs. She also enjoys solo hiking the beautiful trails across the Inland Northwest, gardening, and spending time with friends and family.
Gallup CliftonStrengths: Intellection, Learner, Input, Connectedness, Responsibility
Program Officer - LaunchNW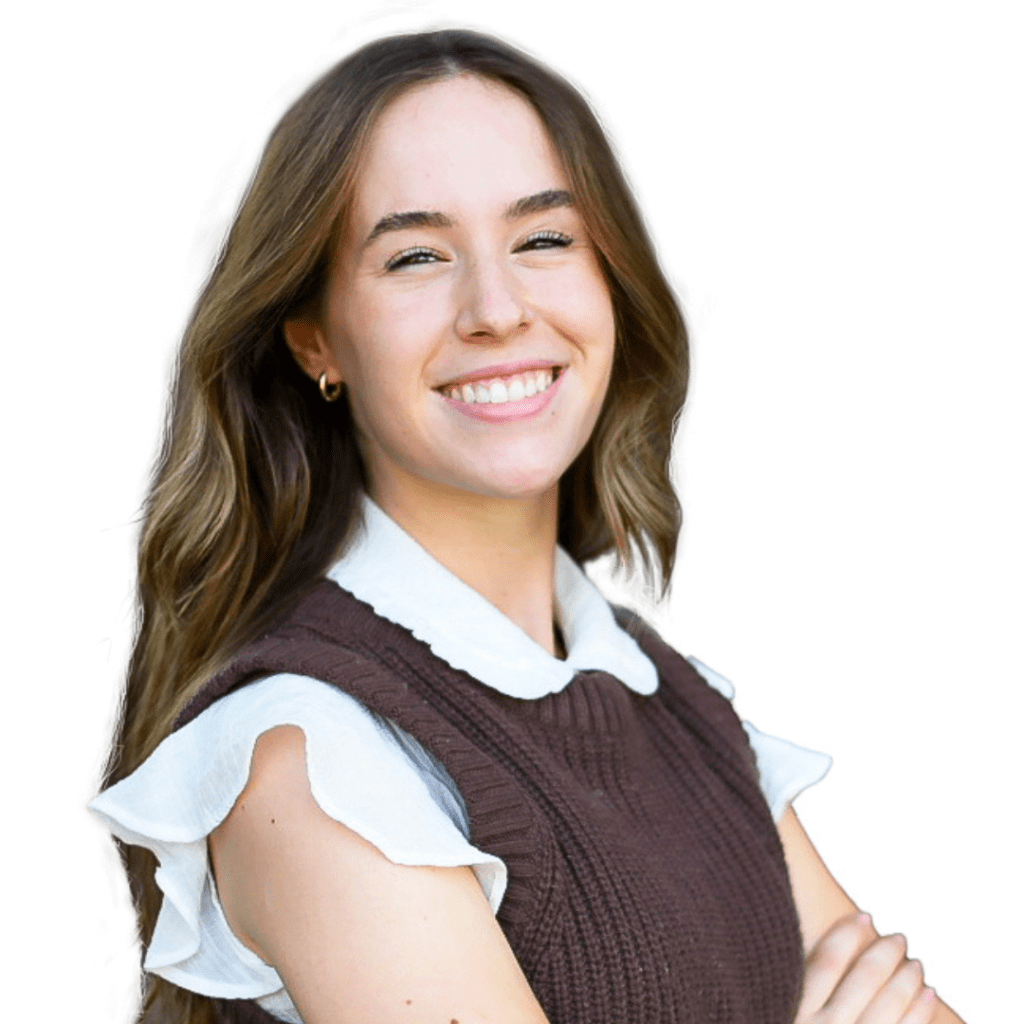 Program Associate - LaunchNW
Melinda brings Innovia a wealth of experience spanning diverse sectors. Her dynamic career includes 16 years as a U.S. Diplomat, where she managed programs for the United States Agency for International Development. During this tenure, Melinda honed her skills in policy development, strategic communications, and building public-private partnerships. 
Melinda's background also encompasses 11 years of government service, where she worked collaboratively with the U.S. Congress and international NGOs. Her expertise in project management and leadership in multicultural environments has consistently demonstrated her ability to bring diverse stakeholders together for positive outcomes. 
Moreover, Melinda brings a unique global perspective to her role, having lived in various countries, including Pakistan, Egypt, Madagascar, Uganda, Sri Lanka and Japan. Her international experiences have further cultivated her passion for community development and engagement. 
As the Donor Stewardship Officer, Melinda plays a crucial role in cultivating relationships with philanthropic partners, donors and stakeholders across our region. 
Melinda shares her enthusiasm, saying, "The measure of a community is how we lift each other up. I am honored and excited to join Innovia, an organization that seizes opportunities to improve peoples' lives and help those in need. As a Spokane-native, it is especially meaningful to contribute to the community in which I was raised. With thoughtful, passionate community engagement, the possibilities are limitless!" 
Donor Stewardship Officer
PJ joined the Innovia Foundation staff in October 2005. With decades of experience as a development officer and nonprofit leader, PJ assists donors and their professional advisors in designing legacies that will be impactful and long remembered.
PJ's education includes a Master of Health Science/Health Education from Whitworth University and a Bachelor in Fine Art from the University of California at Santa Barbara. Her volunteer leadership includes chairing local boards for the Red Cross, Heart Association and Youth Commission, as well as serving as a national examiner for the Malcolm Baldrige Quality Award. PJ was recognized in 2015 by Catalyst magazine as one of 12 Women Business Leaders in the category of "Movers & Shakers."
In 2018, PJ completed writing and publishing a trilogy of historic romance novels based on 62 actual letters written by a love-struck 16-year-old Harvard scholar in the 1850s.
Gallup CliftonStrengths: Connectedness, Strategic, Achiever, Communication, Activator
Director of Gift Planning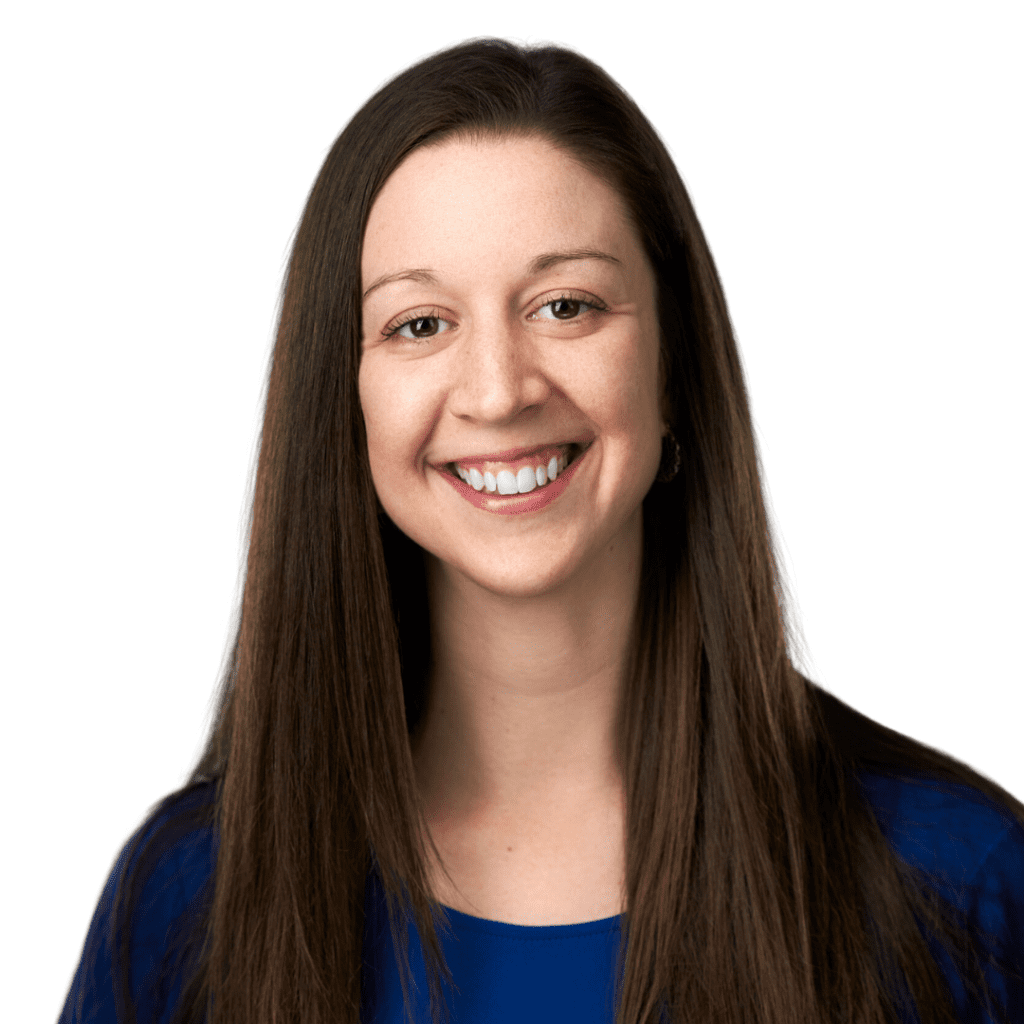 A purpose driven professional, Katie came to Innovia searching for a renewed connection to philanthropy and to participate in transformational work that serves others. 
Having worked with REI for 11 years, Katie has experience providing engagement and education to the local Spokane community, as well as helping with the Experiences program at REI store locations nationally. She worked with the REI Cooperative Action Fund to establish grants for local nonprofits in the Spokane area. 
A graduate from Western Washington University with two degrees, Bachelor of Arts in International Business with a minor in Economics and Bachelor of Arts in French, Katie is passionate about bringing diverse groups of people together and dedicated to building relationships and collaboration to create lasting impact. Certified in Project Management, Lean and Six Sigma from Spokane Community College, she focuses on ways to facilitate efficiency and find sustainable improvements in many aspects of her work. 
A passionate traveler, Katie lived in Xiamen, China teaching K-12 English and later lived in Zurich, Switzerland helping business partners build an investment strategy in US markets. Owner of a travel agency, she believes that travel is the best way to see life in new ways to truly understand equity and cherish the diversity that we have in the world. 
Raised in Spokane, Katie returned to established roots in Millwood with her partner Bryan and their cat named Future. As an outdoor recreation enthusiast, you can usually find Katie on long hikes, climbing, and skiing and she volunteers with the Spokane Mountaineers, a nonprofit that teaches climbing and mountaineering skills. 
Gallup CliftonStrengths: Adaptability, Achiever, Input, Strategic, Learner