This is WHO We Are: 2022 Photo Contest Winners Showcase
We received over 60 submissions to the third annual Innovia Foundation Photo Contest: This is WHO We Are. We are immensely grateful for the time and talent each photographer invested in capturing the beauty and spirit of our communities. We are excited to share the winning images, showcased below. 
Winning Categories: 
People

 

Landscape and Wildlife (Within our 20 county service region. 

Click here to see our map

.)

 

Education

 

Arts and Culture

 

Community

 

Nonprofit Mission in Action

 
We are excited to announce that the following organizations, based on the selections of our first place winners, will receive grants to support the wonderful work they do in our region.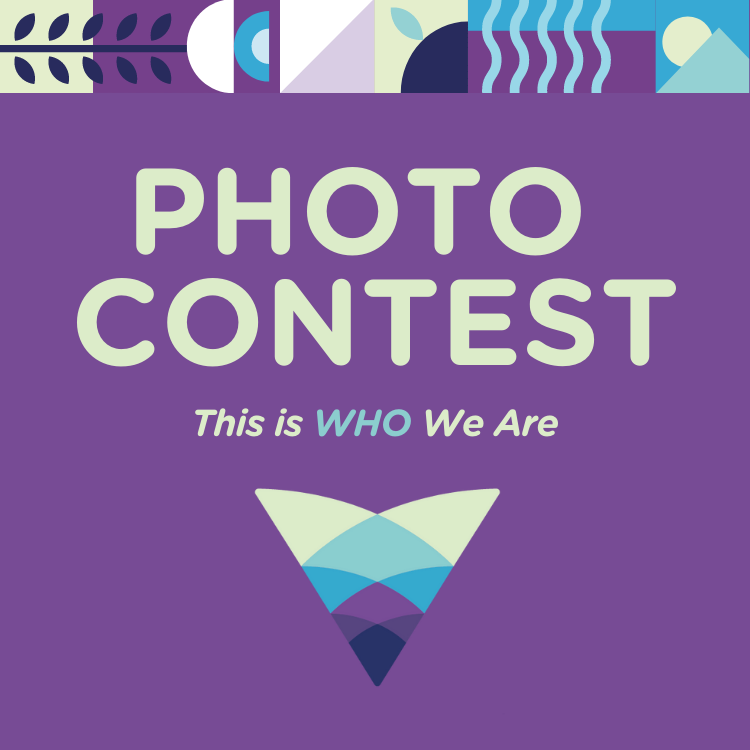 First Place Overall Winner: "Clearing a Jam"
Photographer: Rod Schwartz
Location: Palouse, WA
FIRST: "Clearing a Jam"
Photographer: Rod Schwartz
Location: Palouse, WA
SECOND: "Blue Eyes"
Photographer: Tess Rae
Location: Bonners Ferry, ID
THIRD: "Sunken Lumber Company Boat and Diver"
Photographer: Chris McNaughton (submitted by Sue Mauro)
Location: Diamond Lake, ID
Landscape and Wildlife Category Winners
FIRST: "Coyote Twins"
Photographer: Rod Schwartz
Location: Whitman County, WA
SECOND: "Lightning Over the River"
Photographer: James Probus
Location: Long Lake, Spokane River, WA
THIRD: "The Winter Unicorn"
Photographer: Joanie Christian
Location: Colville, WA
Education Category Winners
FIRST: "The Adventures of Dr. Seuss"
Photographer: Marnie Rorholm
Location: Spokane Valley Summer Theatre Conservatory Camp, Advent Lutheran Church
SECOND: "Newport's Big Wheel with Some of Newport's Little Learners"
Photographer: Sue Mauro
Location: Pend Oreille County Historical Society Museum "Big Wheel", Newport, WA
THIRD: "HUB-PAL 2021"
Photographer: Phil Champlin
Location: HUB Sports Center, Liberty Lake, WA
Arts and Culture Category Winners
FIRST: "Chief Lookingglass Pow-Wow"
Photographer: Lorie Palmer
Location: Wa-a'Yas Community Center, Kamiah, ID
SECOND: "Playtime at the Farm"
Photographer: Joanie Christian
Location: Colville, WA
THIRD: "A Great Place to Create"
Photographer: Julie Hartwig
Location: Artisans at the Dahmen Barn, Uniontown, WA
Community Category Winners
FIRST: "Woohoo, We Made it to the Top"
Photographer: Chris Madunich
Location: Beacon Hill Towers, Spokane, WA
SECOND: "Winter Night Scene in Moscow"
Photographer: Joanie Christian
Location: Moscow, ID
THIRD: "Pausing to Share"
Photographer: Rod Schwartz
Location: National Lentil Festival, Pullman, WA
Nonprofit Mission in Action Category Winners
FIRST: "Doggies for Adoption"
Photographer: Lorie Palmer
Location: Animal Rescue Foundation, Grangeville, ID
SECOND: "Women Can Too!"
Photographer: Julie Hartwig
Location: Artisans at the Dahmen Barn, Uniontown, WA
THIRD (tie): "Streamside Trees"
Photographer: James Probus
Location: The Land Council, Feryn Conservation Area, Spokane, WA
THIRD (tie): "Benches at Riverside"
Photographer: Tess Rae
Location: 9B Trails, Riverside Park, Bonners Ferry, ID