Over 30 scholarships, just ONE application.
Each year, Innovia awards over $300,000 in scholarships to deserving students like you who are college-bound or pursuing vocational or technical training. Single scholarship awards range between $400 and $8,000.
Scholarship programs for the 2023-24 academic year open December 1, 2022 and close March 3, 2023.
Applications for this scholarship are not yet available. Learn more at LaunchNW.org.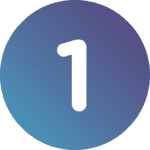 Fill out a short questionnaire to see which scholarships you're eligible for (15 min)
Create a MyInnovia account (5 min)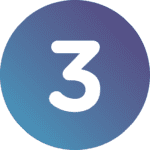 Complete a single application and personal statement
(30 min + writing time)
Each scholarship fund has specific eligibility criteria that were defined by the donor when the fund was established. You may read the criteria for each fund below — use the search filters to see which funds you can expect to see after answering our pre-qualifying questions.
Generally, applicants must be high school seniors or graduates from a high school in one of the 20 counties that make up the Innovia Foundation service area who are planning to enroll (or are currently enrolled) as an undergraduate student at an accredited two- or four-year college or university or at an accredited vocational or technical institution in the United States.
Part-time students are eligible for many of the scholarships, though some scholarships are awarded for full-time enrollment only. Review the criteria for scholarship programs before applying.
Unless noted differently under the scholarship description, the scholarships are for accredited two- or four-year colleges and universities or accredited vocational or technical institutions in the United States.
Explore Available Scholarships
William & Flossie Sanborn Scholarship
Applicants must be high school seniors or graduates of Sprague High School in Sprague, Wash.
Applicants must be high school seniors or graduates of Sprague High School in Sprague, Wash. who intend to pursue a college major in the humanities or social sciences. Recipients may reapply in subsequent years. Note that the applicant appraisal section of the application must be completed by the high school principal for applicants who are high school seniors. The application for this scholarship is available beginning the first week of December and due March 3.
Are you an educator or academic advisor?
Download printable resources about Innovia scholarship opportunities to share with your students.