Willard & Patricia Hennings
Lifelong Ritzville farmers Willard and Patricia Hennings had a great desire to give back to their community. The couple knew this would take planning to ensure their family could continue to operate their farm successfully. They believed a gift from their estate could make a significant difference in their communities, and they recognized their generosity could live on in perpetuity, if they planned well.
They began implementing their estate plan in their lifetimes by transferring a highly appreciated asset to establish a million-dollar fund at Innovia for the beautification of Ritzville. They also established a second million-dollar fund at Innovia in their daughter Tamara's memory to support cancer research at WSU's Elson S. Floyd Medical School. They were able to see the impact of both of these funds in their lifetime, and enjoyed tax benefits from having established them when they did.
After Willard and Patricia passed away, two more funds from their estate gifts were established at Innovia.
The third fund was a medical residency fund to support medical students completing their residency in a rural community. This ensures more rural residents are able to age in place and not have to leave their homes to be near medical facilities during their golden years.
The Hennings believed in the power of education and the importance of investing in the futures of students in their community. To provide a sustainable source of educational support, they established the fourth fund, the Willard and Patricia Hennings Scholarship Fund, in 2021. Thanks to this inspiring generosity, generations of students growing up in Ritzville, Washtucna, Lind, Kahlotus and Connell will have access to scholarships to help them achieve their postsecondary education goals.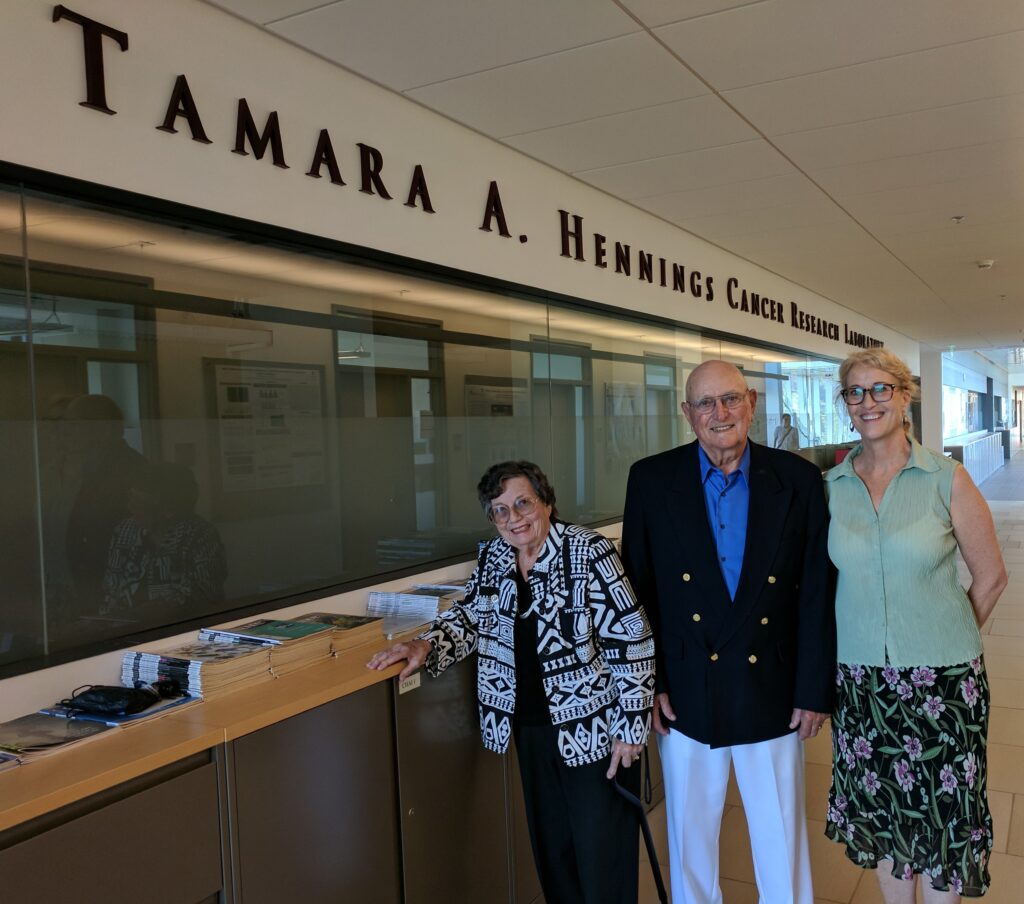 Pictured above Willard and Patricia Hennings with PJ Watters Hawley, Innovia Foundation Director of Gift Planning