Dr. Marc Canner sees the video footage of the war in Ukraine and images of a family feud come to his mind. Literally.
Dr. Canner, 63, is a linguistics professor, overseeing the linguistics department at Great Northern University (GNU), a private Christian-based college in Spokane. He also provides leadership for GNU's TESOL program, which stands for Teaching English to Speakers of Other Languages. He manages the university's Eastern European studies program.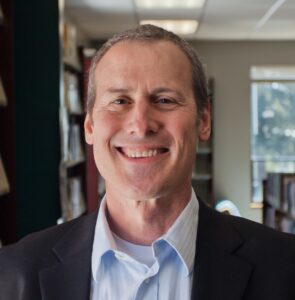 Help provide direct assistance to Ukraine through LCTI of Spokane
Russia's invasion of Ukraine has left him heavy hearted. His paternal grandmother was Jewish, and Russian born, and her family immigrated to the U.S. in the early 20th century fleeing religious persecution. Today, he is sure that he has distant cousins he's never met who live in the former Soviet Union.
From 1990 – 1993, he helped start churches in the former Soviet Union and Ukraine Dr. Canner is now actively involved with his contacts in Ukraine to help aid those in need. He's able to do that through his affiliation with Language and Culture Training International (LCTI), a cross-cultural and language training company based in Spokane.
"LCTI is using its donation portal to do this," Dr. Canner says. "People who give can get a tax deduction. What we then do is channel the funds to needs as they arise on the ground. People we know who are working to provide aid on either the Polish or Romanian borders are the last leg. They transport the things requested directly to the people in need."
Innovia Foundation also extends support to Ukraine
Dr. Canner has been able to act as an intermediary between people in the states who want to try and get something to those people on the ground in Ukraine. or more than 30 years, he's trained English speakers from various countries to do missionary work throughout Eastern Europe.
"I know they're reliable and I know that they care," he says.
As numerous Americans fled Ukraine, many of Dr. Canner's contacts positioned themselves in bordering countries to help prepare for the exodus of refugees. For Ukrainians who can't get out, or who opted to stay, many are running caravans to-and-from the border to deliver food and medical supplies.
A native of Long Island, New York, Dr. Canner once played and coached hockey, and served in the U.S. Army. His father's side of his family was Jewish and of Russian and Ukrainian descent.
"My grandmother, when she was young, came over to the United States," he says. "Her family had been persecuted for being Jewish. They had to flee Russia at the turn of the last century."
He fondly recalls his grandmother often speaking Russian in his presence when he was a boy.
"I grew up with English, but I developed a passion for Russian as I grew older," he says. "I'm proficient in Russian and speak like a native and have a working proficiency in Ukrainian."
Now a Spokane resident approaching eight years, his heart aches for the citizens of Russia and Ukraine, and he says he's determined to do all he can to help those who need it the most.
"Time is of the essence. These folks in Ukraine need help yesterday," he says. "Practically speaking, when evil pops its head up… those who are good need to fight it."