Volunteers of America (VOA) and Family Promise, two organizations committed to ending homelessness in Spokane, each established endowments at Innovia this year to sustain their missions for future generations.
The Hope House – Volunteers of America Fund, inspired by the generosity of one donor's $10,000 establishing gift, will help VOA expand their services to support more women in our region. Originally launched in 1997, Hope House has been operated by VOA since 2001. They recently moved into a larger facility, providing shelter and a safe place to rest for 80 women every night, ultimately serving 1,000 overnight visitors annually.
Women are especially vulnerable to violence and assault when they are experiencing homelessness. To help these women, VOA has developed a whole-person care model which includes mental health services, substance use treatment, case management and community engagement.
Fawn Schott, CEO of VOA, says her favorite part of the job is moving previous residents of their shelters into permanent housing and watching them experience their "front door key moment." She noted,
"That key brings you safety, security,
a place to dream,
set goals and celebrate."
"It opens the door to raise a healthy family and to make memories, and it provides a place to heal and grieve," continued Fawn. 
With a similar vision of healthy and safe families in mind, Family Promise of Spokane has worked to end the cycle of family homelessness in Spokane County since 1997. They imagine a future where every child has a place to call home.  
To address the root cause of this issue in their community, the organization has developed a holistic approach to come alongside every individual, child and family with housing needs, no matter their situation. Preventing housing crises, providing emergency shelter when needed and preparing stabilized families for a brighter future, Family Promise serves over 3,800 family members each year. 
Below are some "front door key moments" at Family Promise.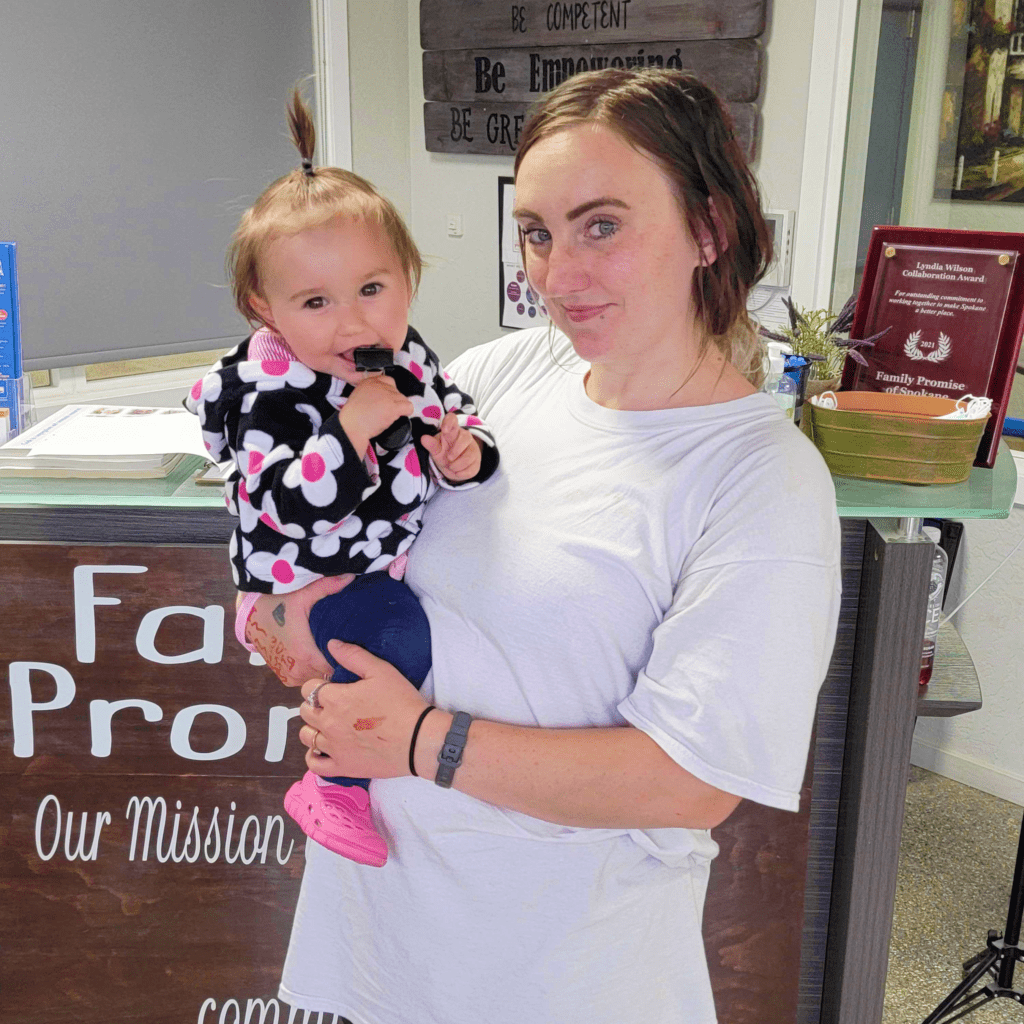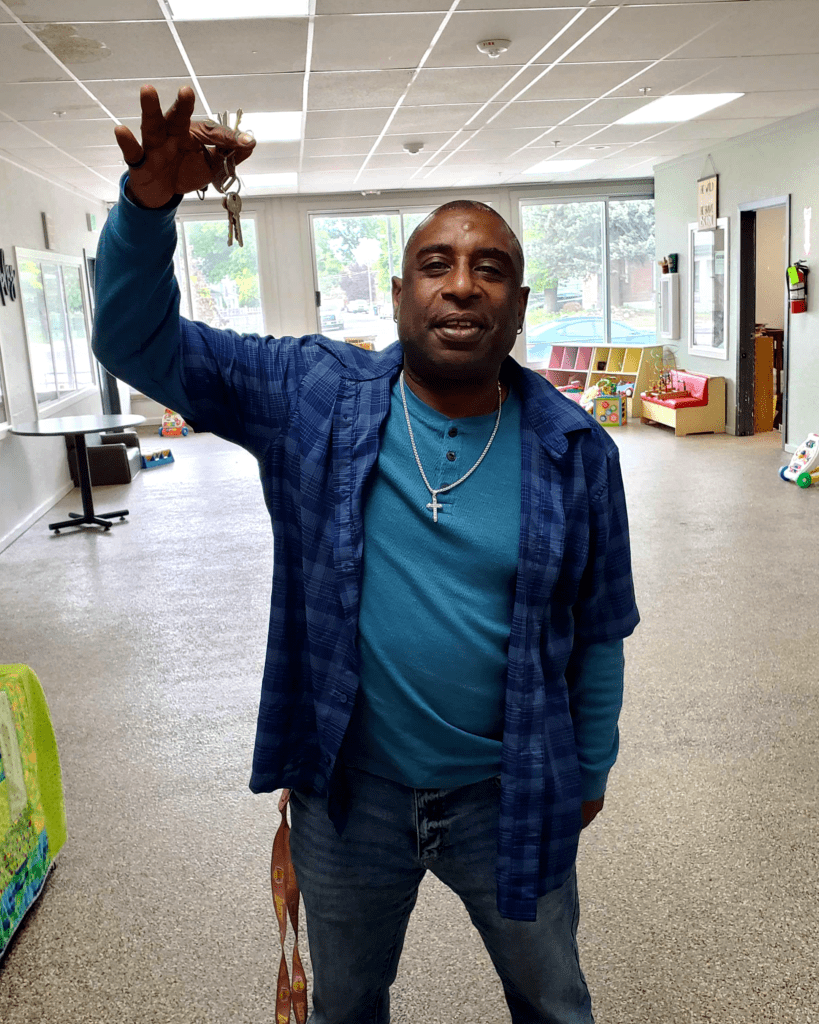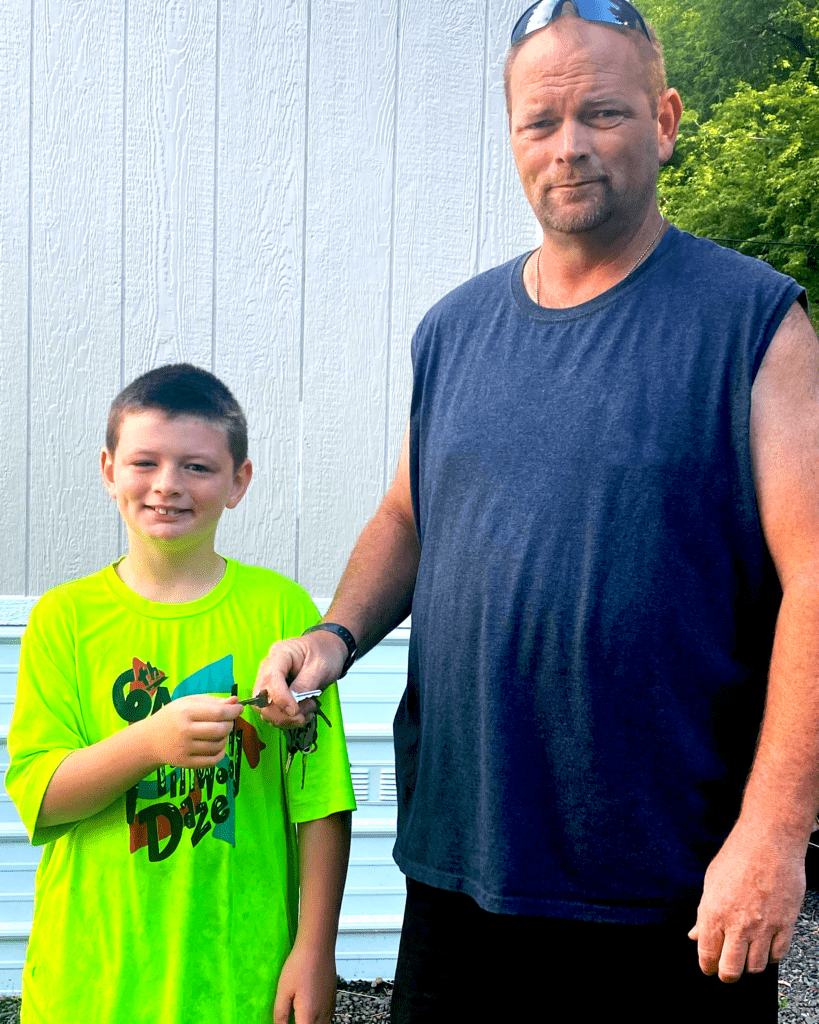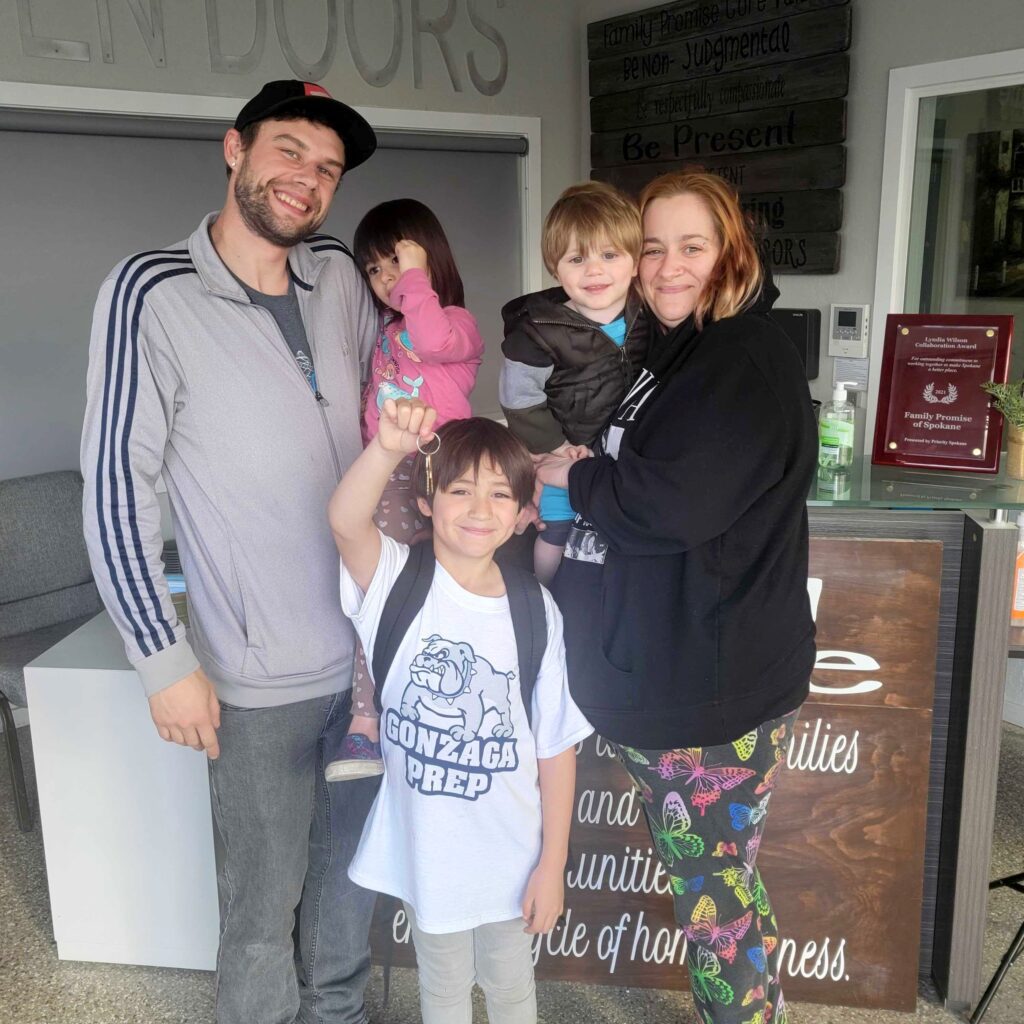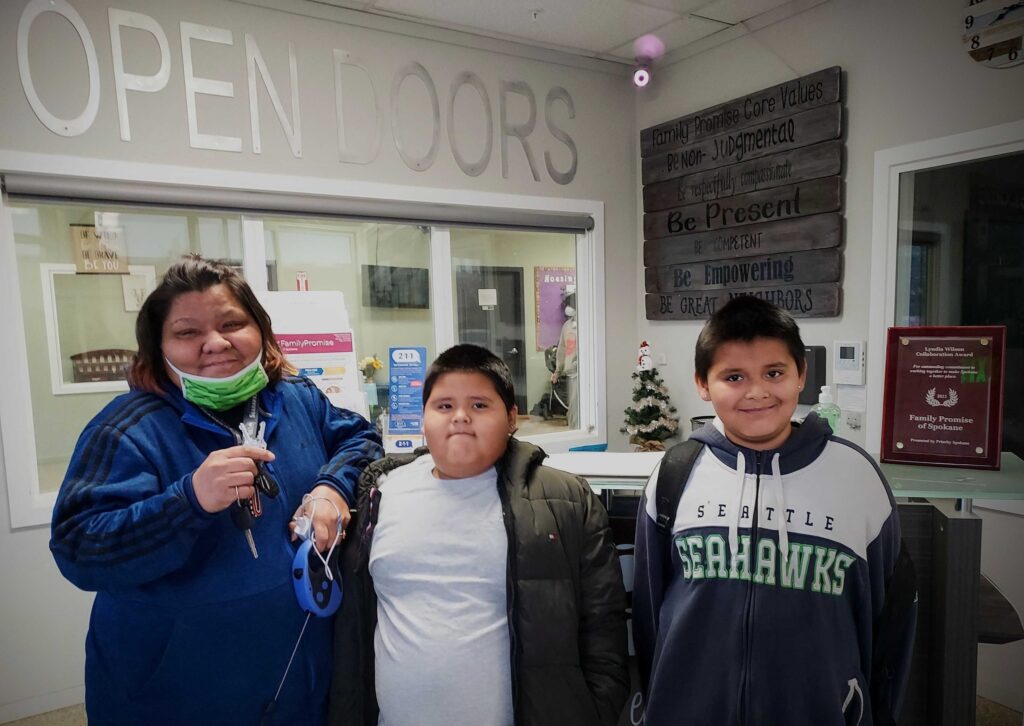 Just as with his VOA counterpart, Family Promise Executive Director Joe Ader is most proud when he sees families moving into housing of their own. "We start working with families on their worst day, the day they become homeless with children," said Joe. "To see them go from that point into housing of their own, it is an amazing thing to be a part of."  
This year, Family Promise established the Family Promise Forever Fund at Innovia, so more families can thrive in the safety and stability of their own home. By investing in their mission, Family Promise is investing in the future of every vulnerable family in our community.